Pomperaug Woods' Sinatra Tribute Concertfeaturing
This event is fully booked
Thursday, November 9th
2:00 pm – 4:00 pm
Pomperaug Woods is center stage for a fabulous Frank Sinatra Tribute Concert, featuring Doug Ferony and his 6-piece Big Band. Packed with all of Sinatra's greatest hits, you'll be dancing in the aisles to favorites like I've Got The World On A String and Fly Me to The Moon. Doug performs from the Sinatra songbook all over the country in concert halls and jazz clubs. What a thrill to host a Sinatra Tribute Concert right here at Pomperaug Woods!
This 90-minute concert will be followed by a cocktail reception.
NOTE: This is a private invitation-only event.
As a guest, you are permitted to bring one friend with you. Confirmed reservations are required.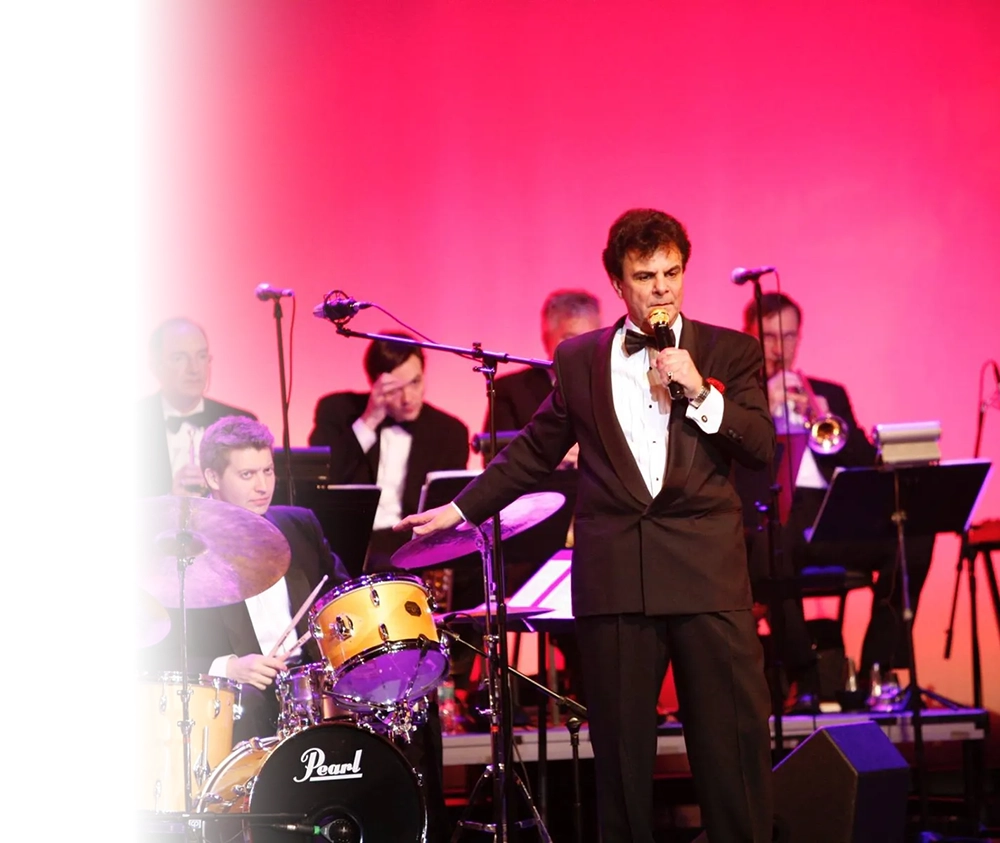 Unfortunately, we are sold out for our Sinatra Tribute Concert. Stay tuned for more events at Pomperaug Woods in the future. If you are interested in learning more about our LifeCare Community, please call 203-936-8985.
RSVP Today — Seating is limited!
Fill out the form below or call 203-208-7772
"*" indicates required fields