Pomperaug Woods — A Hidden Gem
Pomperaug Woods is a true hidden gem.  Residents who have long been part of the community can't stop raving about it, and people who have just joined wonder why they didn't come sooner.  Pomperaug Woods is that wonderful combination of friendly residents, kind staff, bucolic setting, delicious food, terrific amenities, valuable services, and cutting-edge health care.  Just walk through the front doors, and the joy is palpable.  You can't help but smile as you see friends chatting over a cup of tea, soaking up the afternoon sun that warms the beautiful Garden Room.  You can hear animated conversation coming from the Ace of Hearts card and game room, and laughter flows from the Billiard Room as friends enjoy each other's company.  The smell of fresh baked cookies wafts from the kitchen, and residents leaving the Fitness Center give a friendly wave as they stop into the Café for a snack.  Pomperaug Woods is a hub of activity, and you quickly see that seniors that live here want to take a bite out of life.
You've got a lot of living to do at Pomperaug Woods!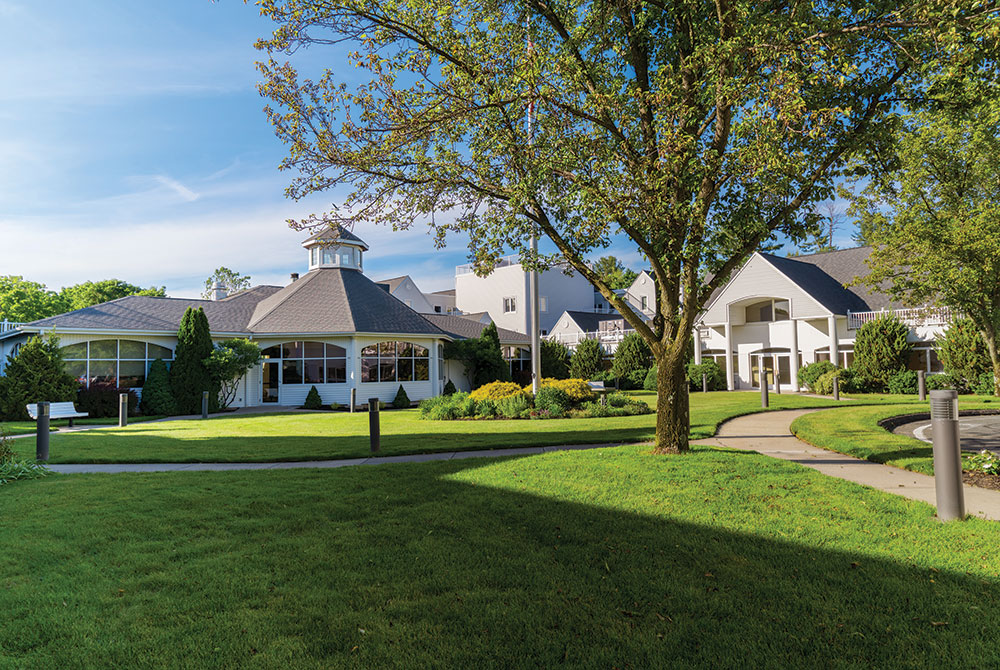 Complete the form below for more information on our community.
"*" indicates required fields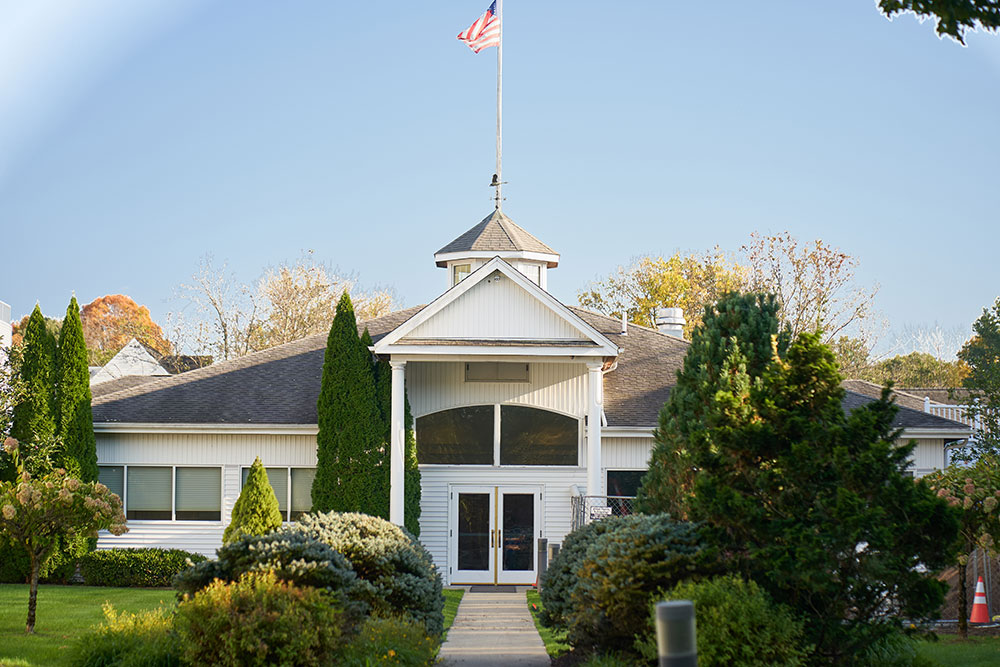 The Story of Pomperaug Woods
Pomperaug Woods was the dream of Dr. Elizabeth Wilson (1912- 2014). Dr. Wilson was remarkable: she held a B.A. in English from Syracuse University, an M.A. in Nutrition from Columbia University, a Master's in Public Health from M.I.T., and a Doctorate in Education from the University of Washington.
In 1979, Dr. Wilson approached Life Care Services® to suggest development of a LifeCare community in Southbury, Connecticut. In 1981, Pomperaug Woods was incorporated. Land clearing began in 1986, and the Health Center was completed and licensed in 1988.
Today, Pomperaug Woods is a gorgeous 22-acre campus, and is Southbury's ONLY not-for-profit LifeCare Retirement Community. It is home to 160 intelligent, positive, creative residents all excited to lead a dynamic life of purpose. Dr. Wilson's vision was clear: she wanted Pomperaug Woods to be a community that offers seniors gracious living with exceptional services and amenities at an all-in-one predictable monthly fee. But she also wanted to provide seniors with true peace of mind — and that is only possible when you live in a LifeCare Community, with a full continuum of Health Care Services available all on one campus. Pomperaug Woods residents sleep well at night knowing they will always be cared for and will never be a burden to their family. That is a gift every family deserves.
Thank you, Dr. Wilson, for your leadership, for your insight, and for your heart. We are so proud to carry on your legacy.
Pomperaug Woods is a Not-For-Profit Community
As a Not-For-Profit community, Pomperaug Woods takes the commitment to our residents very seriously.
All profits are directed toward continual updates and improvements within our community.
Over 30 years of continuous and exceptional financial stability, backed by Life Care Services®, An LCS Company, a national leader in the development and management of Not-For-Profit senior living communities for more than 50 years.
A local commitment that is evident in our exceptionally long-tenured staff — from housekeeping to management. This level of dedication shapes every aspect of our community, with an unwavering commitment to resident satisfaction.
Local executive leadership and a local board of directors composed of medical, professional, and community leaders share our residents' commitment of active involvement in the wider community.
And finally, at the heart of our Not-For-Profit vision in service to our residents is this promise:  When you live at Pomperaug Woods, you'll never be asked to leave for financial reasons.  Once you've joined our community, you're part of the family and our commitment to you and your care is unwavering.
Come see the Pomperaug Woods difference for yourself.  We'd love to meet you.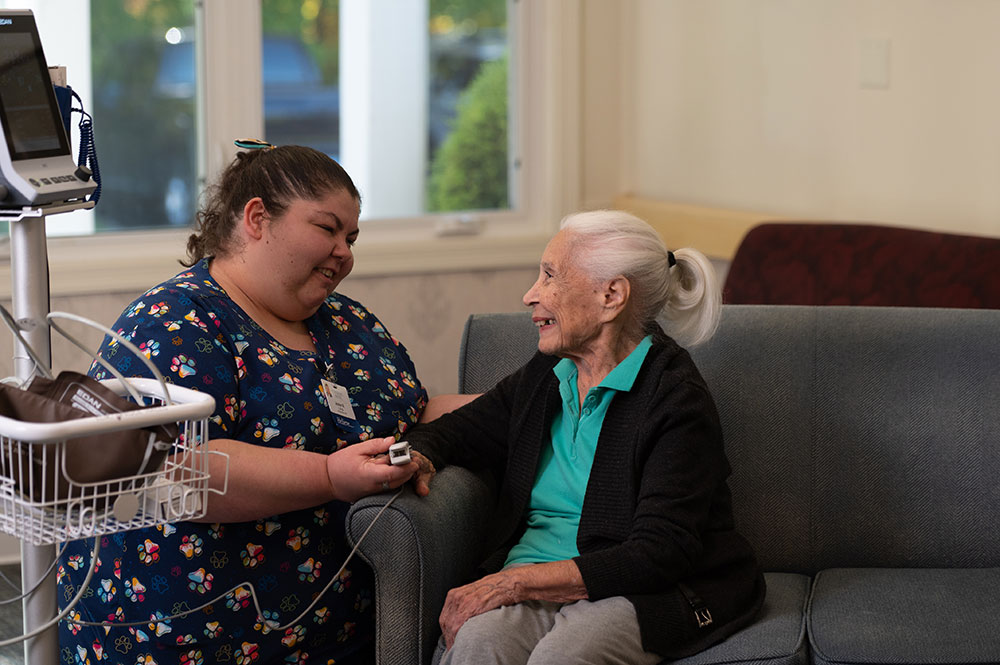 Give yourself the gift of Pomperaug Woods
Five-Star Amenities • Gourmet Dining • LifeCare Peace-of-Mind
Let us treat you to lunch and an experience. VISIT TODAY!