Respite Care is short-term, in-patient care for seniors who are unable to care for themselves. When a primary caregiver needs a much-deserved break from their caregiving duties, or when the caregiver has to meet an obligation that temporarily takes them away from their caregiving duties, short-term respite care is the vetted caregiving service they are looking for.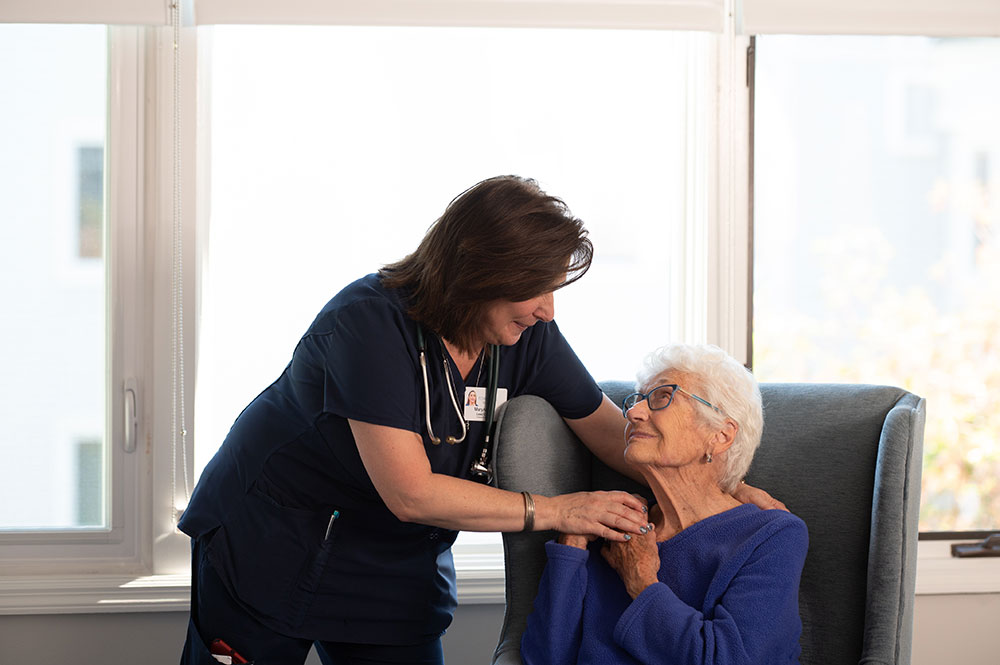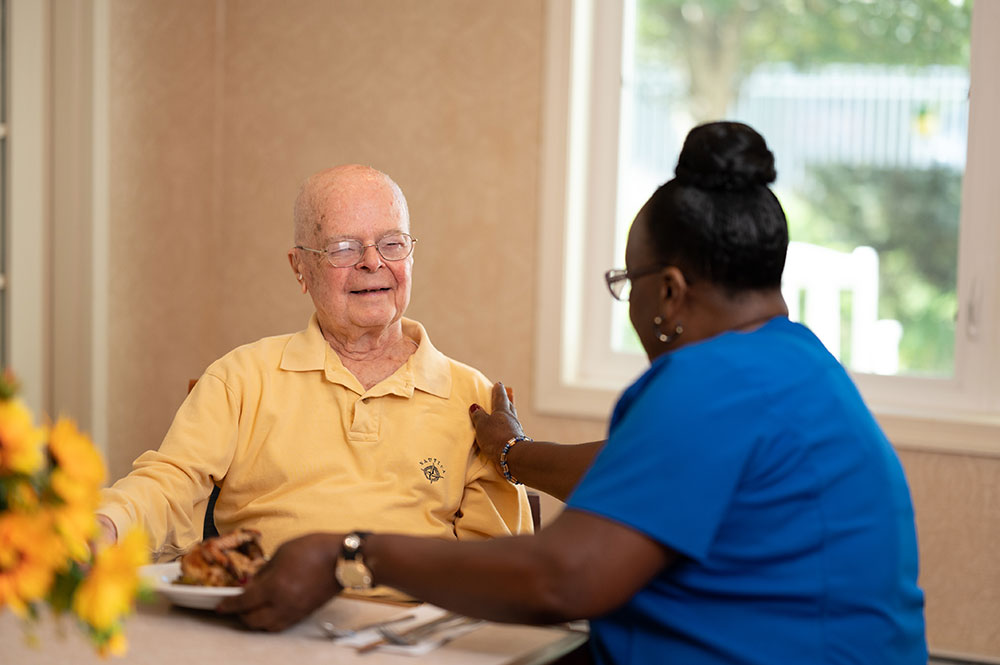 Pomperaug Woods welcomes all seniors to our campus for Respite Care stays. Our care team provides round-the-clock medical care, and our Health Center staff provides engaging socialization opportunities, ensuring your loved one will thoroughly enjoy their stay with us. Respite care is a valuable caregiving option, offering the senior and the primary caregiver time apart to recharge. The quality of care provided at Pomperaug Woods is second-to-none, providing families with peace of mind when they are apart from their loved one.
When caring for a loved one at home is becoming more difficult, and you find your loved one needs more medical attention or structure than you can provide, many caregivers schedule a respite care stay as a "trial run" to see how their loved one will adjust to living as a Pomperaug Woods resident. A short stay of three weeks reassures caregivers that their loved one will thrive under our care, and the added socialization genuinely improves their quality of life. Many of our Health Care residents started out as Respite Care residents. Caregivers who help their loved one transition to becoming residents of Pomperaug Woods find that the relationship with their family member becomes so much more fulfilling once the responsibilities of caregiving have been lifted from their shoulders.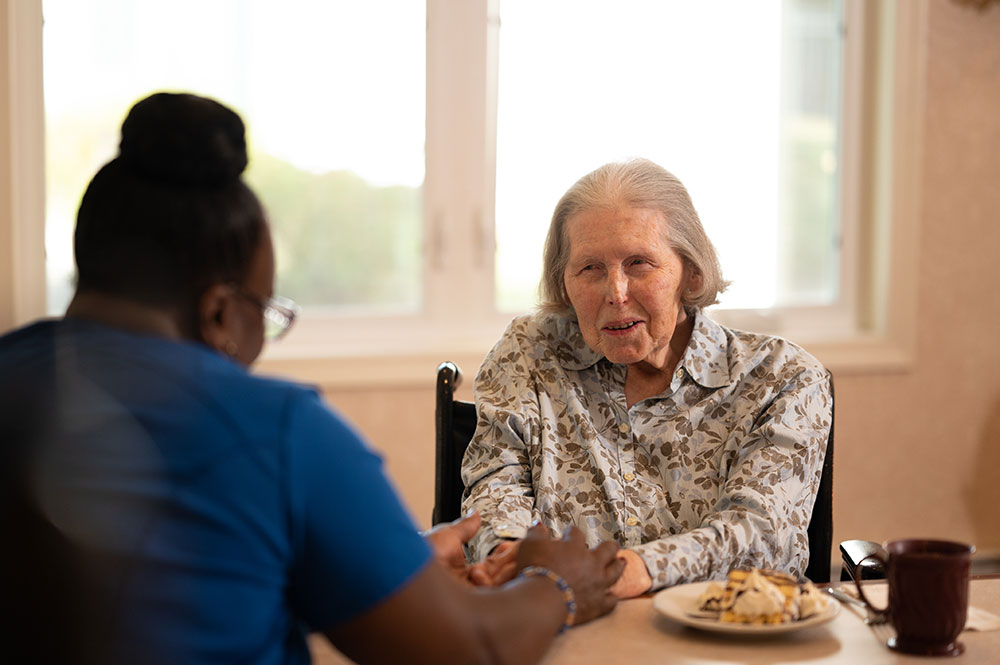 Respite Care rooms are available in our Health Center for those with either Memory Care or Skilled Nursing needs. Respite Care stays can be made for 3 – 21 days, and reservations are required. It is recommended that the reservation be scheduled several weeks in advance of each stay. Of course, we do understand that sometimes a caregiver has an emergency, so we always try to accommodate last minute Respite Care requests when possible.
Complete the form below for more information on our community.
"*" indicates required fields
Learn more about
Pomperaug Woods Health Services
We are here to support you.