Pomperaug Woods knows there's nothing like good food eaten with good friends to make your day complete.  The quality, creativity, and variety of the food served to our residents every day is truly 5-Star.  The menus are diverse, and the daily specials will knock your socks off.  Our dining team is exceptional, and the care they invest in preparing every meal is evident.  Our residents rave about the food, and frequently bring their extended families to dine here.  While there is so much that is noteworthy at Pomperaug Woods, the food is simply outstanding in every way.  Stop in for a bite and see for yourself.  Don't forget to leave room for dessert!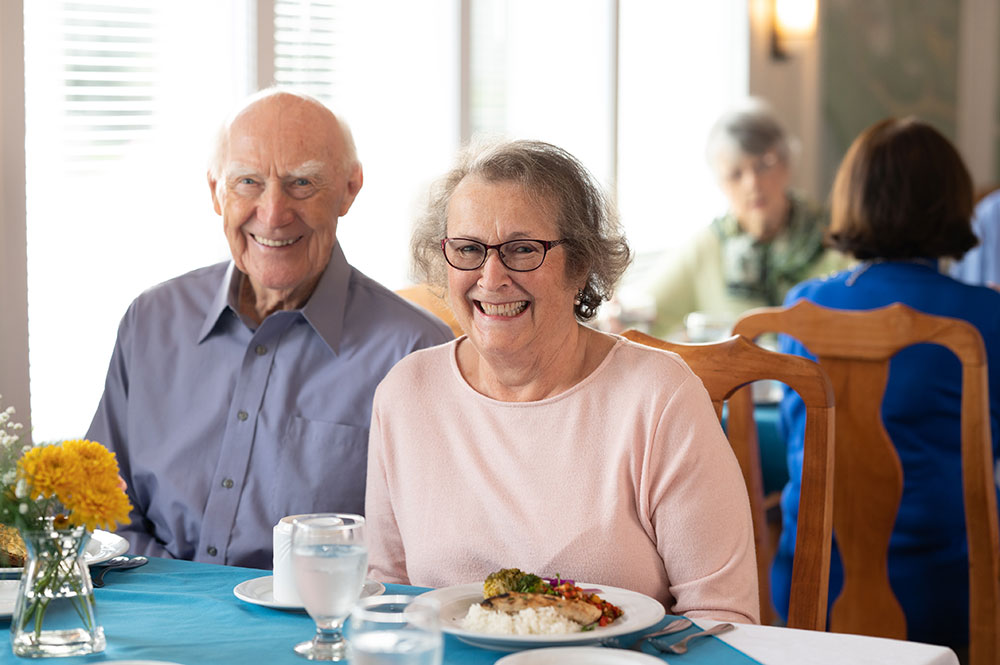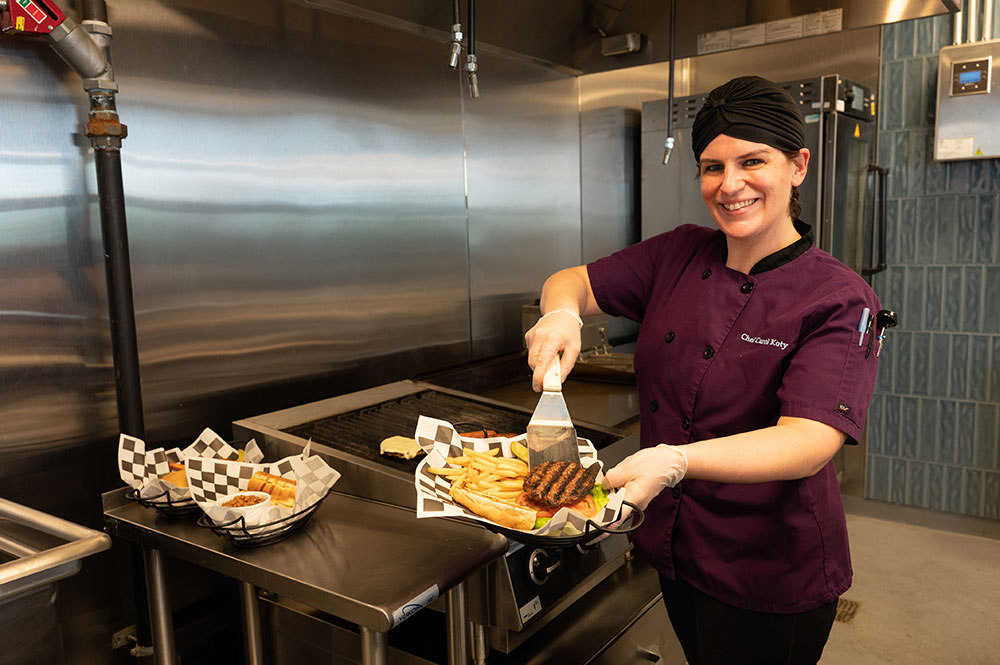 Chef Carol Koty has been a chef for over a decade, and she was thrilled to join Pomperaug Woods in January 2022. As the Director of Food & Beverage, she oversees a large kitchen staff, each of whom boasts an incredibly strong food  background. This collaborative team creates innovative daily menus that feature the best in seasonal fare. "I love cooking for this community," said Chef Carol. "My goal is to always keep the food exciting for residents. Working here challenges me to become a better chef."
Residents love our flexible dining plan, which lets you choose when and where you dine, based on your schedule and your tastes.  When you have visitors, you're welcome to host special occasions in the private dining room.  Reservations for the private dining room can be made with the Food & Beverage Director, who would also be happy to work with you to create a special menu for your private celebration.  There is never any charge to use the private dining room.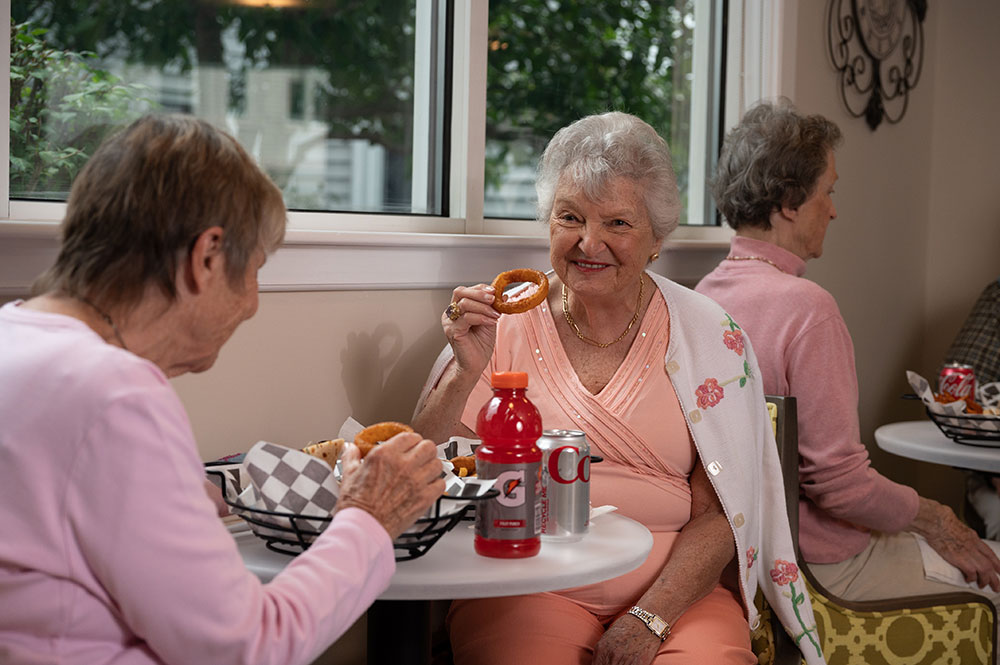 Complete the form below for more information on our community.
"*" indicates required fields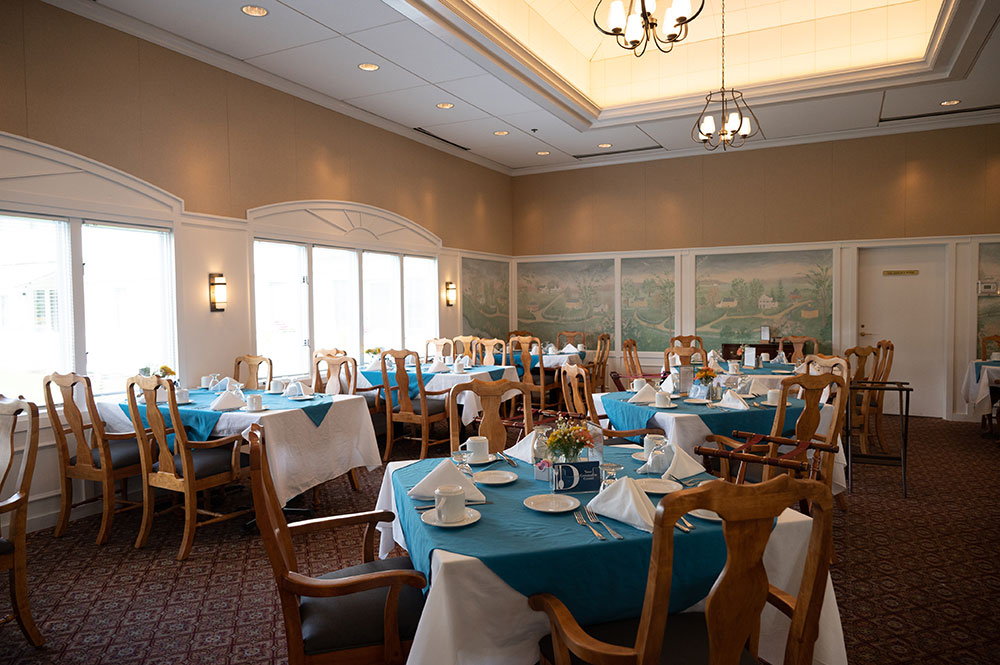 Dining Room Hours
Restaurant-style dining, serving breakfast, lunch and dinner, 7 days a week. Continental Breakfast is also available A Deli & Grill menu of sandwiches, pizza, and burgers is always available.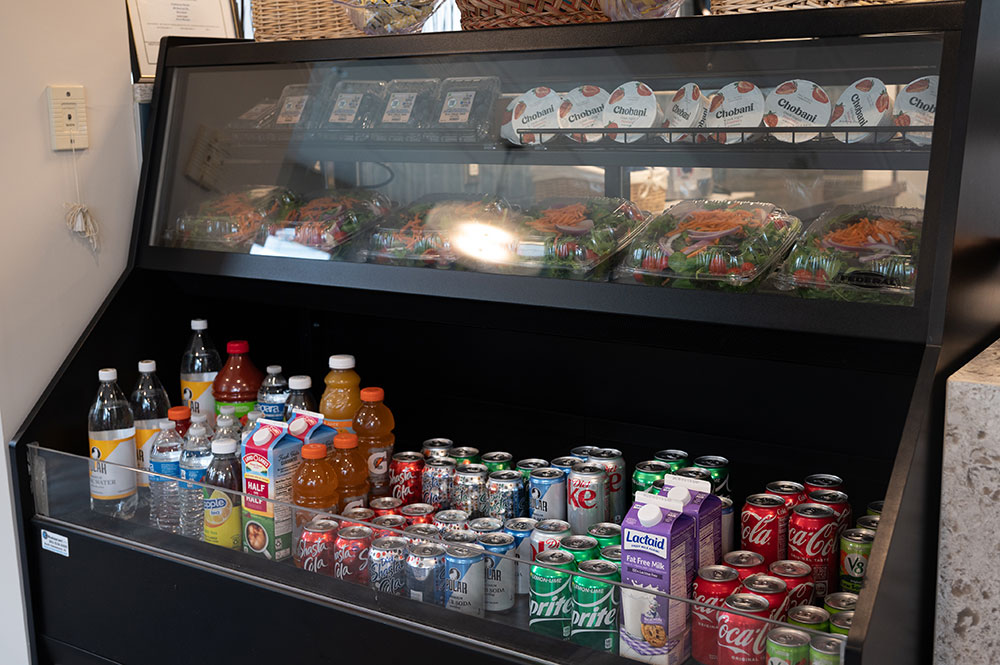 Café Hours
Casual dining, serving lunch and dinner, 5 days a week. Featuring table service, counter service, and grab & go options.
Give yourself the gift of Pomperaug Woods
Five-Star Amenities • Gourmet Dining • LifeCare Peace-of-Mind
Let us treat you to lunch and an experience. VISIT TODAY!