Pomperaug Woods has put a whole new spin on Assisted Living. While many other senior living communities separate the Assisted Living and Independent Living neighborhoods, Pomperaug Woods takes the exact opposite approach and has established our own program called Home Assisted Living. Here all Independent Living residents and Assisted Living residents live in one community. The only difference is that care team and nursing staff will stop into the Assisted Living resident's home to help them as needed. That's it.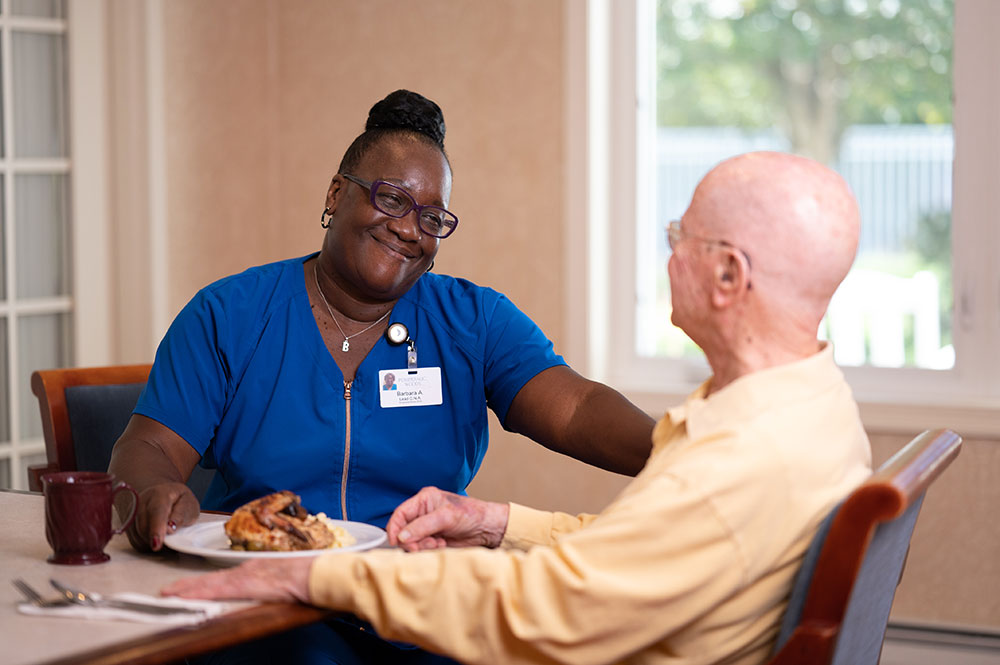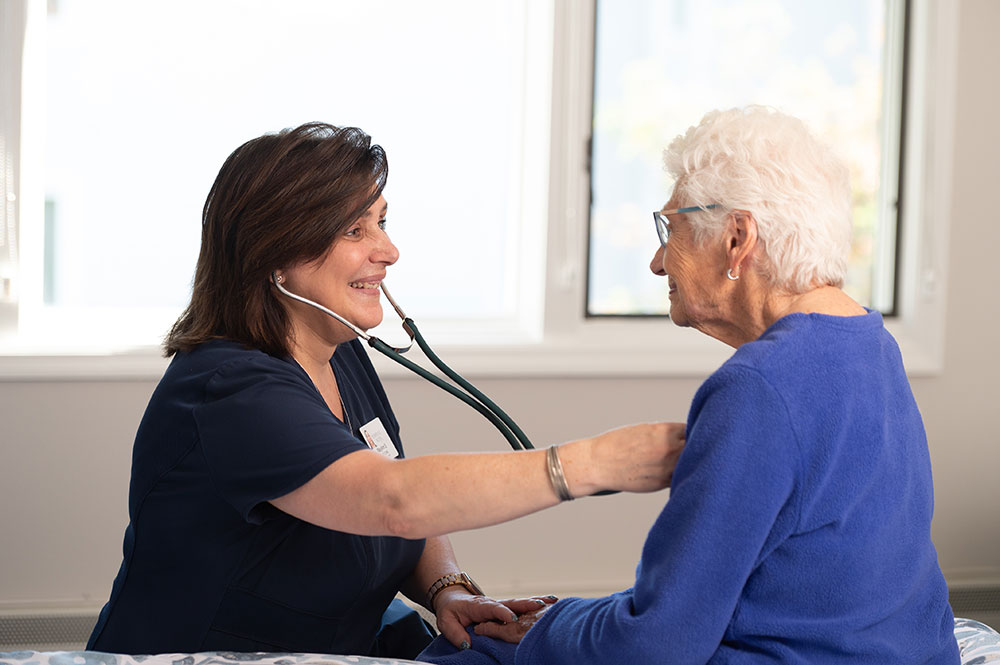 Our Assisted Living residents remain in their apartment where they are perfectly capable of living active, engaged lives here at Pomperaug Woods. They just receive a little extra support to maintain that independence, whether it's help with medication management, bathing, dressing, etc. The care team puts a customized care plan in place so that everyone is on the same page. Our Assisted Living residents have the full, meaningful lives they always envisioned for themselves providing them privacy and personal choice, and their loved ones have the peace of mind knowing the supporting care team is fully integrated in the resident's routine. Round-the-clock personal assistance and medical care supervision is always right outside their apartment door.
Our Assisted Living services and amenities include:
Assistance with activities of daily living, including bathing, grooming, and dressing, all by certified nursing assistants
Medication management by nursing professionals
Dressing changes, vital signs and blood pressure checks
Transportation coordination to medical appointments
Access to restaurant-style dining room or casual-dining café
Consistent staffing provided 24/7 by certified nursing assistants with oversight by licensed nursing staff and our Director of Resident Health Services
24/7 security and emergency call system
Medical appointment scheduling
Classes, clubs, activities, and events, all tailored to Home Assisted Living residents
Escort assistance to and from meals and activities, as needed
All utilities, including local phone, Wi-Fi, and expanded cable service
Weekly housekeeping and personal laundry services
Access to all community services and amenities
Complete the form below for more information on our community.
"*" indicates required fields
Learn more about
Pomperaug Woods Health Services
We are here to support you.