Pomperaug Woods offers residents the choice of ten different floor plans.  Whether you prefer a cozy 1-bedroom/1-bathroom apartment or an airy 2-bedroom/2-bathroom layout, there is a "right-size residence" for you, with expansive views of the rolling Connecticut countryside.  No matter what apartment you choose, every resident enjoys a robust menu of noteworthy services and conveniences, so you'll enjoy resort-style living without any of the headaches of home maintenance.
"Right-size" your life today.  Schedule a visit to Pomperaug Woods and choose the apartment floor plan that best fits your needs and your aesthetic.  You're going to love it here!
Complete the form below for more information on our community.
"*" indicates required fields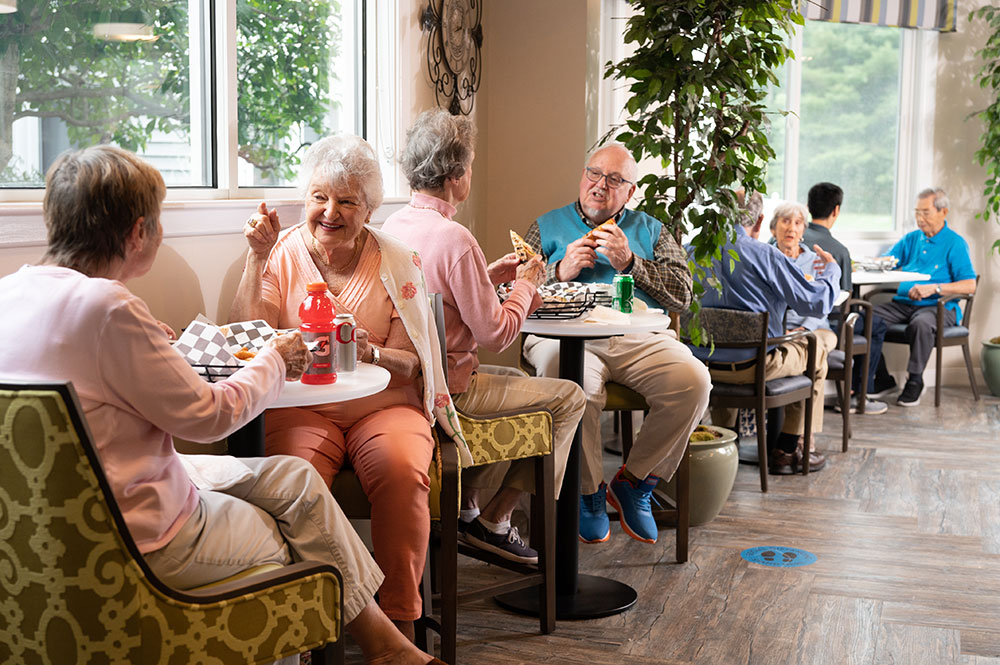 Independent Living Services
Clubs, classes, events, trips, and wellness programs
A flexible dining plan
Weekly housekeeping
Flat linen laundry service
Concierge assistance
Scheduled transportation
24/7 security and emergency call system
Major utilities included (electric, gas, water, sewer)
Maintenance and repair of furnished appliances
Interior and exterior maintenance and repairs
Trash removal
Snow removal
Exterior landscaping and grounds maintenance
Reserved parking space
Compare your current living expenses with the costs of LifeCare® Community lifestyle.
Noteworthy Campus Amenities:
Restaurant-style dining room with outdoor patio
Casual dining café with table service, counter service, or grab & go options
Private dining room for family gatherings and private entertaining
Wilson Hall auditorium hosts classes, concerts, activities & events
Creative arts studio with professional art instructor
Fitness Center with yoga/tai chi/exercise classes
Heritage Village Country Club membership privileges to golf course
Riverwalk Athletic Center membership privileges to indoor and outdoor pools
Billiard room with pool table and ping pong table
Ace of Hearts card & game room
Lighted outdoor walking paths
Garden Room with fireplace and picture windows
Full-service hair & nail salon
Library
On-site bank
Resident computer lab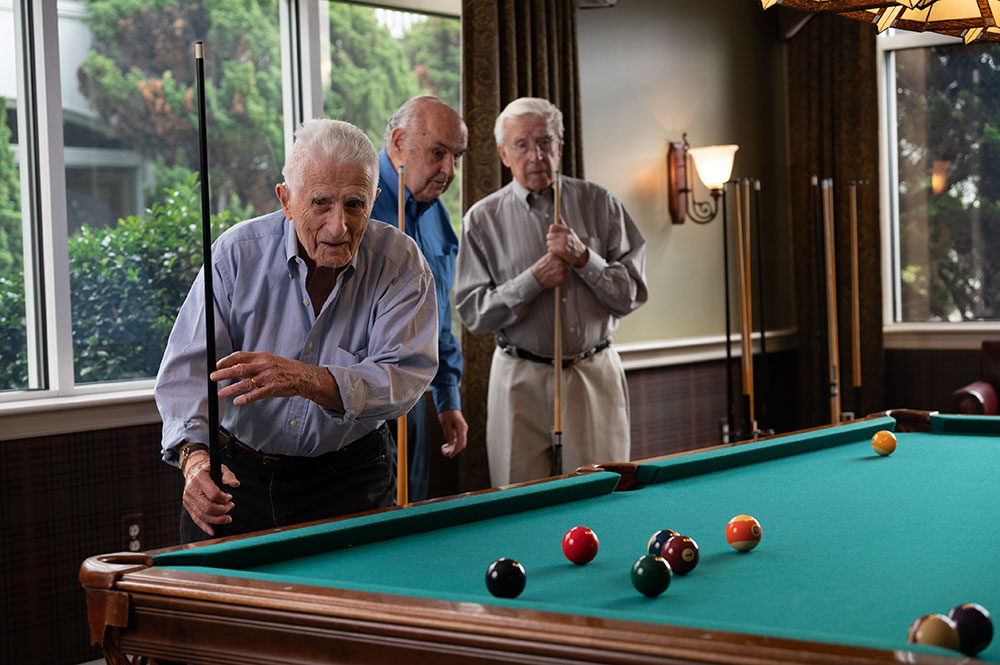 Give yourself the gift of Pomperaug Woods
Five-Star Amenities • Gourmet Dining • LifeCare Peace-of-Mind
Let us treat you to lunch and an experience. VISIT TODAY!