Pomperaug Woods boasts a beautiful campus, wonderful services and amenities, and a warm and welcoming atmosphere. This outstanding community has come together in so many positive ways, and it is all to the credit of the wonderful staff. From housekeeping to dining services, from maintenance to transportation, from nursing to rehabilitative services, every single member of our team makes a vital contribution to the care and comfort that our residents enjoy every day. The Pomperaug Woods Executive Leadership Team that oversees the operations of the entire community are some of the most dedicated professionals in the business. Their experience, their education, and their devotion to excellence are at the very heart of what makes Pomperaug Woods the premier Senior Living Community that it is today.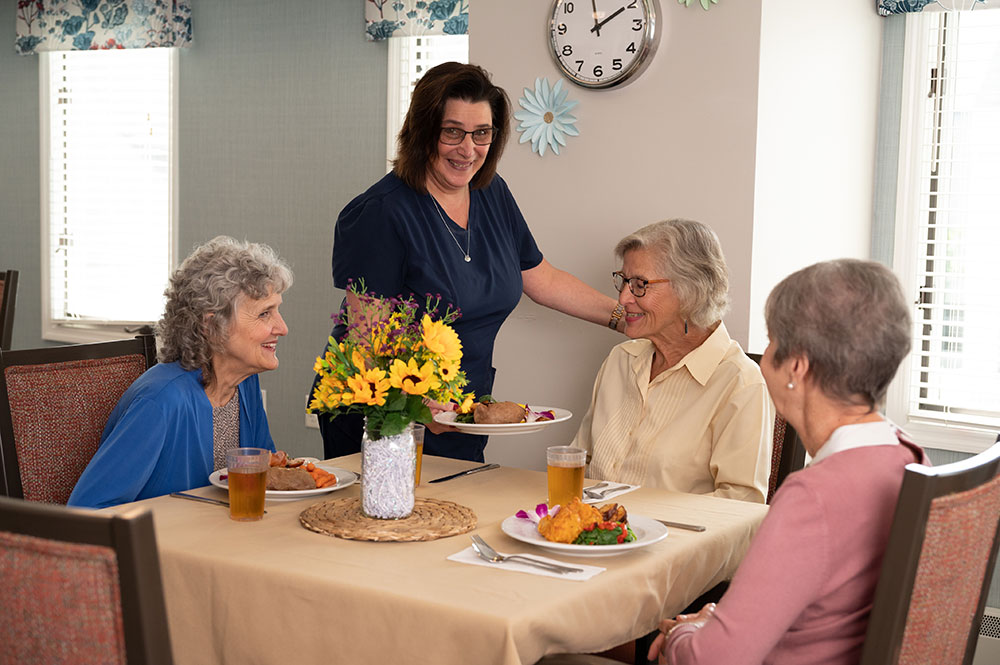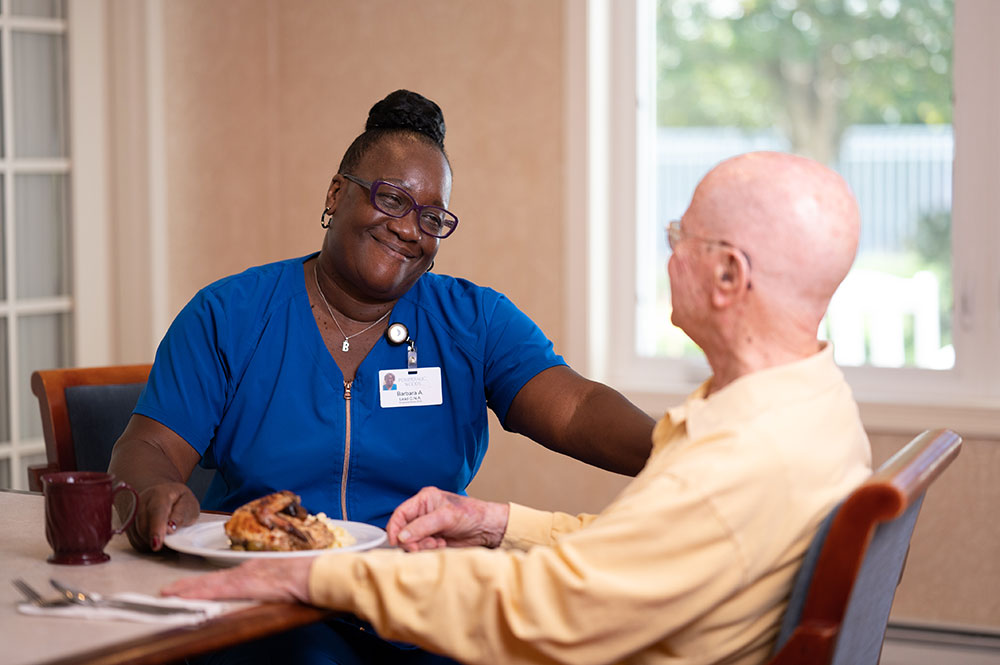 The Pomperaug Woods Executive Leadership Team is never more than a phone call away. Reach out to them at any time with a question, a request, a suggestion, or an idea. They are the most inclusive, innovative, dynamic senior living management team you could ever have the pleasure of meeting. Schedule a visit. Pull up a chair for a meeting. Pick up the phone for a conversation. They make it their business to develop personal connections, and to help educate anyone who is researching senior living options. They are personable. They are honest. They are caring. And they want only the best for all seniors.
We are so proud to introduce you to the Pomperaug Woods Executive Leadership Team…
Give yourself the gift of Pomperaug Woods
Five-Star Amenities • Gourmet Dining • LifeCare Peace-of-Mind
Let us treat you to lunch and an experience. VISIT TODAY!