At Pomperaug Woods, we know that wellness is the key to a long and happy life. Our holistic Wellness Program strives for optimal wellness in body, mind, and spirit, and we infuse every program and service we provide with a nod to wellness. Our residents live longer, happier, fuller lives when they embrace the Pomperaug Woods culture of active, engaged living. Whether you try the healthy chef-prepared foods on the menu in our dining room, prioritize regular workouts in our fitness center, or join a Bible study group, there are so many ways to adopt a wellness lifestyle and improve your quality of life at Pomperaug Woods.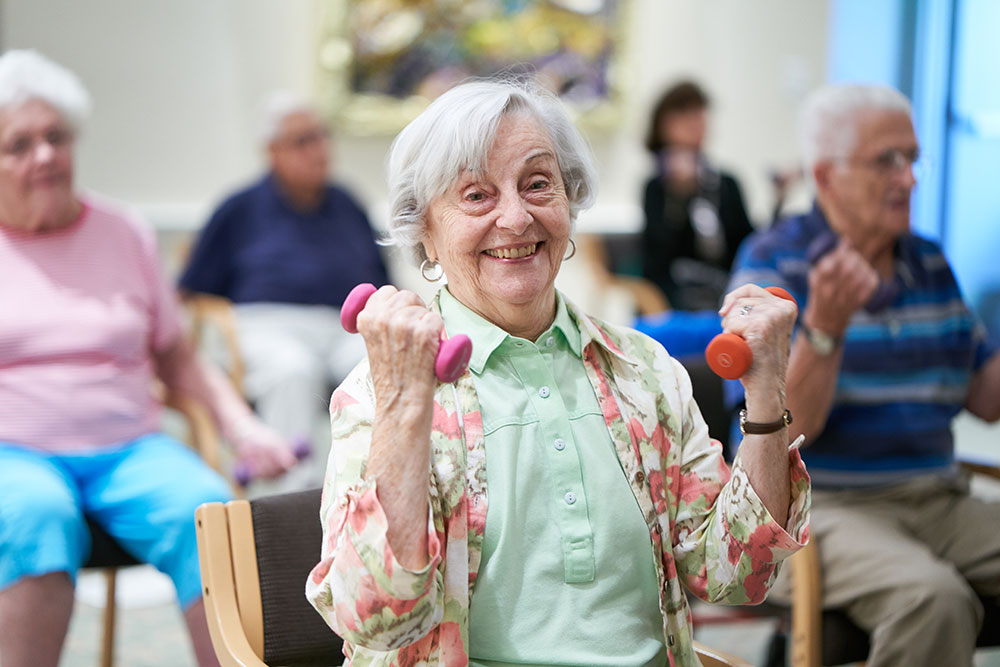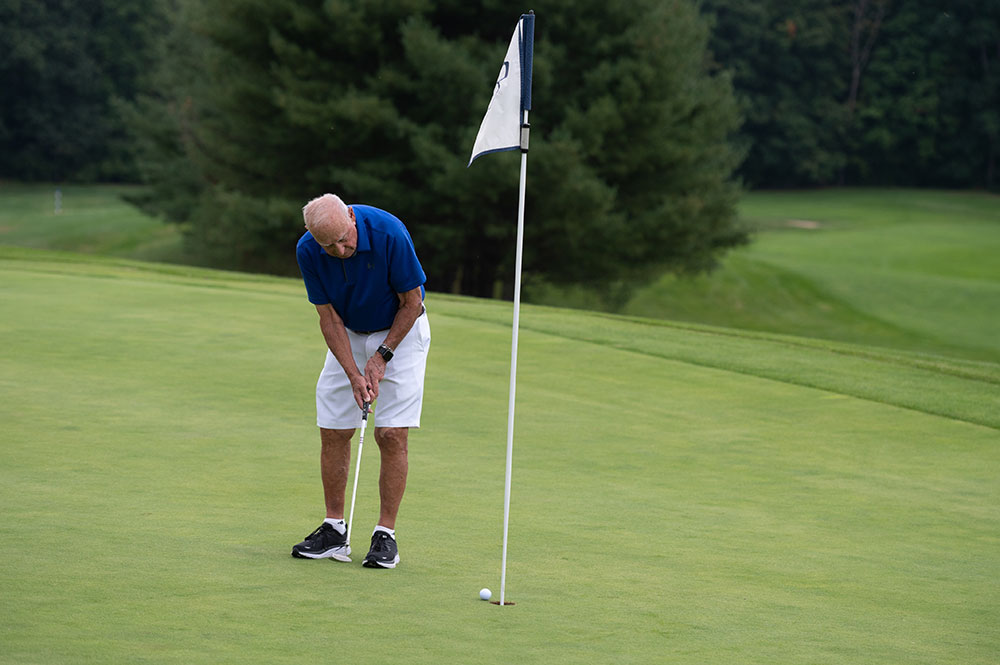 The Importance of Physical Wellness
In addition to our on-site wellness programs, residents enjoy membership privileges at Heritage Village Country Club and Riverwalk Athletic Club.
Enjoy a personalized workout routine in our fitness center.
Attend one of our many fitness classes. Some examples include: Tai Chi, Pilates, yoga and chair exercise.
Get some sunshine with an outdoor hiking group.
Take a swim in either an outdoor pool or an indoor heated pool.
Hit the links and enjoy a round of golf.
Mental Wellness – Keeping Our Residents Active and Engaged
We offer plenty of clubs, classes, activities, and events to stoke your curiosity and keep your mind active.
Clubs: From book club to knitters, plus plenty of resident committees to join.
Classes: From Creative Arts class to Drumming to Music Appreciation, enjoy!
Activities: From out trips to movie screenings to Bingo, join in!
Events: Concerts, lectures, presentations, and discussion groups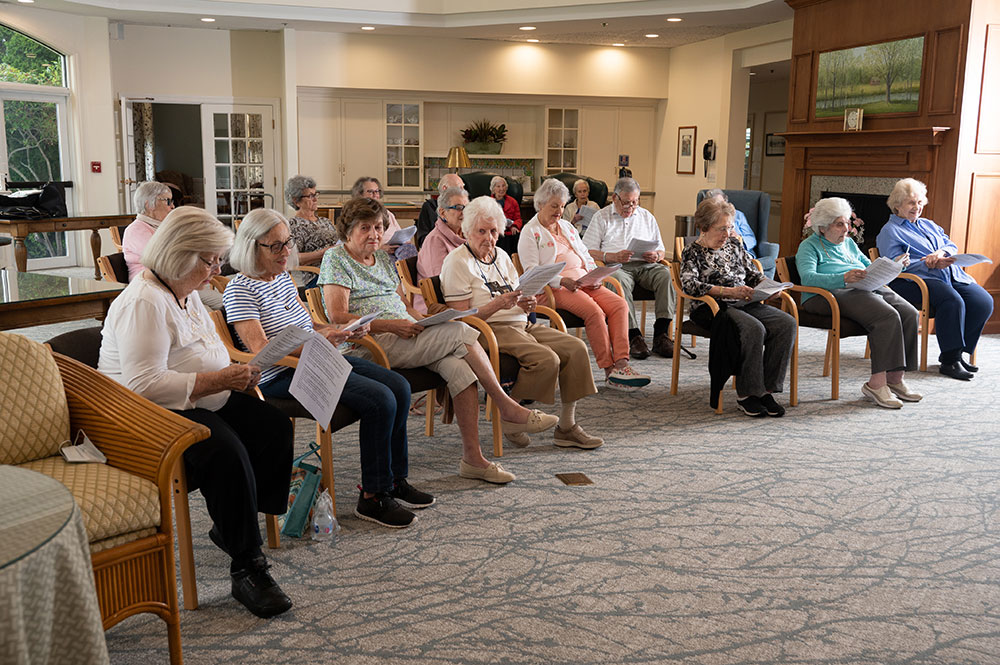 Complete the form below for more information on our community.
"*" indicates required fields
Give yourself the gift of Pomperaug Woods
Five-Star Amenities • Gourmet Dining • LifeCare Peace-of-Mind
Let us treat you to lunch and an experience. VISIT TODAY!