There's just something special about Pomperaug Woods.
Community Life here is warm and engaging. The residents are friendly, the staff is welcoming, and the campus is gorgeous. You don't just live here, you thrive here. Days are filled with a sense of adventure. In the morning you go to a class, and in the afternoon you have a club meeting. One day there's a concert and the next there's a movie screening. Feeling hungry? The dining staff continually outdoes themselves from one meal to the next, always preparing special themed dinners to celebrate holidays and trying out new recipes suggested by residents. Between the activities and the gourmet food, it almost feels like living on a cruise ship that never leaves the dock. Suddenly retirement has become an extended vacation with friends. How exciting!
Do you remember how energizing it felt when you were in college, living with friends, pursuing your passions, and discovering new interests? That's what life is like at Pomperaug Woods. Come experience it for yourself. You deserve it.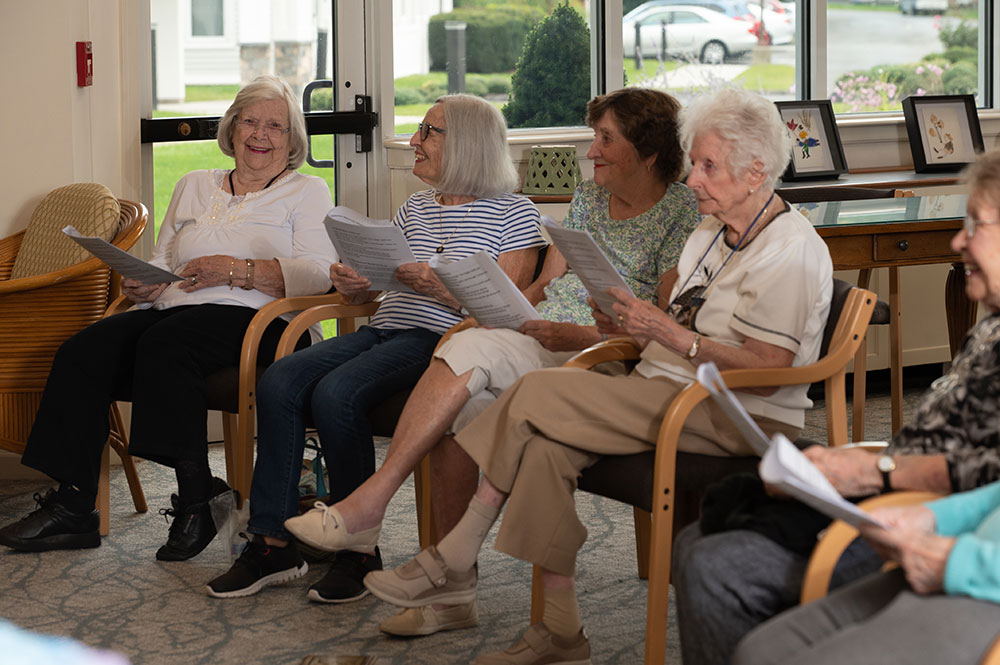 Complete the form below for more information on our community.
"*" indicates required fields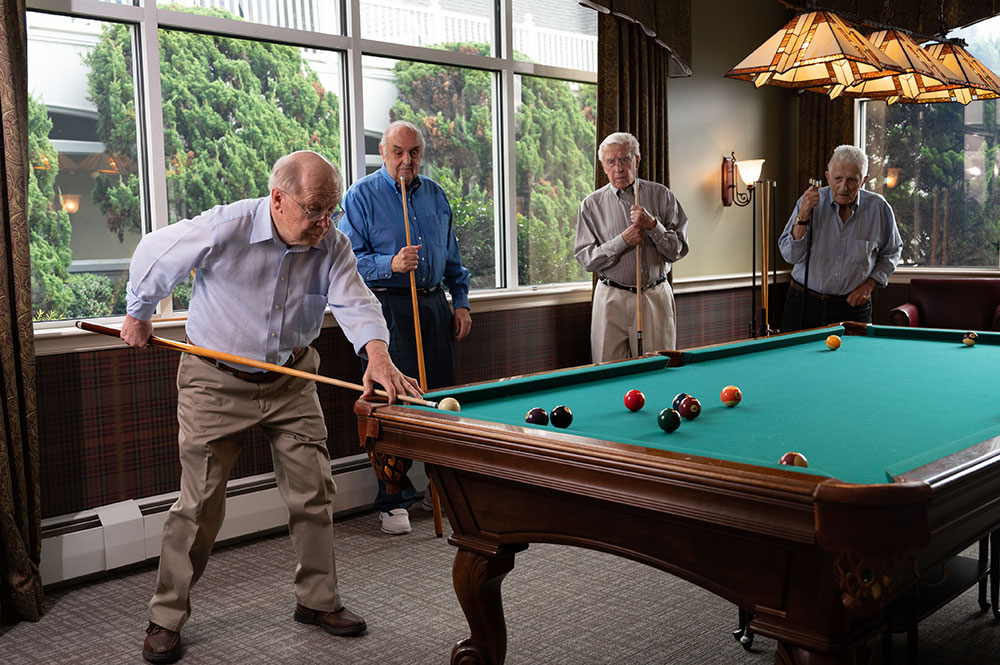 It's easy to learn more about the Pomperaug Woods community:
Give yourself the gift of Pomperaug Woods
Five-Star Amenities • Gourmet Dining • LifeCare Peace-of-Mind
Let us treat you to lunch and an experience. VISIT TODAY!