Hospice Care focuses on the best quality of life possible for people who are experiencing an advanced, life-limiting illness. Hospice Care provides compassionate care for people in the last phase of their disease who have shifted from finding a cure to finding comfort, addressing only the symptoms of the disease and staying focused on the dignity of the patient so that they may live as fully and comfortably as possible. This compassionate care also embraces the patient's family and friends, bringing together those who want to enjoy the gift of time with a loved one.
At Pomperaug Woods' Health Center, our Hospice Care team makes the best of each day by offering palliative care, symptom management, and pain control. Our comprehensive care team understands what the patient and family are going through at this end-stage of disease, and they bring an empathetic viewpoint to end-of-life that embraces the mental, physical, emotional, social, and spiritual issues that are all touchpoints in patient-centered care.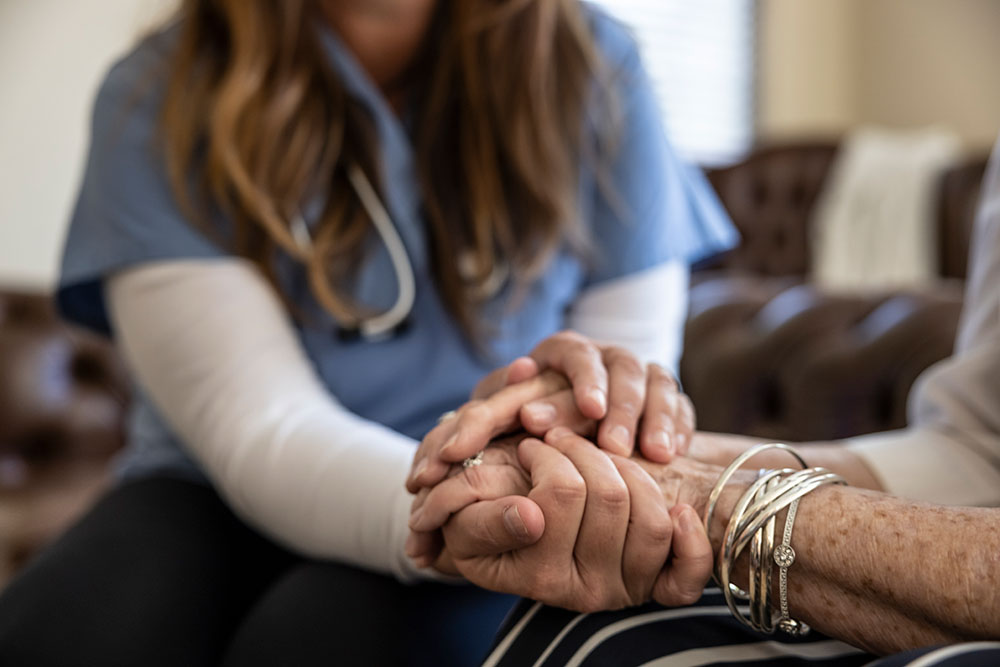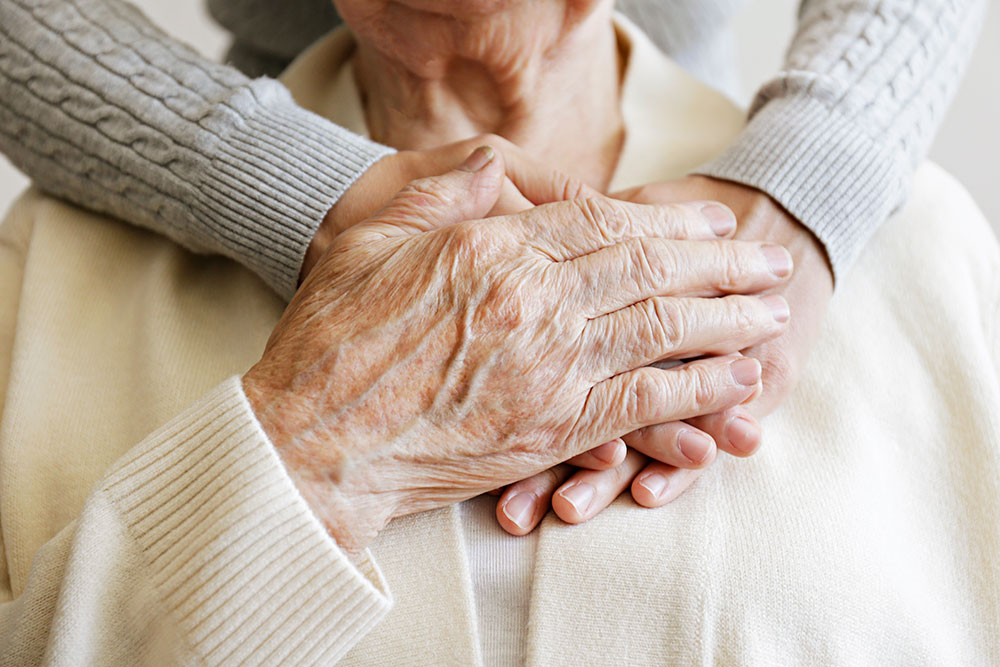 From the social workers to the medical staff to the Chaplain support, Pomperaug Woods Hospice Care is exceptional because it embraces simplicity — bringing just the right care, just the right words, just the right quiet to this transitional time. For any family considering Hospice Care for a loved one, our hospice community is here to lend a reassuring hand whenever you may need it.
Complete the form below for more information on our community.
"*" indicates required fields
Learn more about
Pomperaug Woods Health Services
We are here to support you.