This Month's Spotlighted Resident
May knew the antidote to the isolation of Covid was to seek out the camaraderie of a senior living community. "I lived in Heritage Village when Covid began," said May. "With nothing to do and no one to talk to, the isolation really started to take its toll. I had been married for 48 years, but my husband passed away many years ago, so I understood how important it was to stay connected with others to weather life's ups and downs. I have two daughters, but they don't live nearby. I had a 30-year career judging AKC dog shows all across the United States and around the world, but I recently retired from that. The pandemic wasn't going to end quickly, so I knew I had to take decisive action to turn things around for myself. I started touring senior living communities. My daughter and I looked at a lot of them, but one immediately bubbled up to the top — Pomperaug Woods. It impressed me as a true "community." There is nothing institutional about it. The building itself is light, and bright, and beautiful. The staff is exceptionally warm and welcoming. And the residents are a social, lively group. It was exactly what I was looking for! I moved in on June 2, 2021, and I've never looked back. I couldn't be happier here."
As soon as May joined Pomperaug Woods, she jumped in with both feet. "I had some long-time friends here, and they brought me to dinner and introduced me to so many new people," said May. "I was also excited to sample the classes and other activities here. I always go to the Current Events class and the exercise classes. I absolutely LOVE the art class. We do the most innovative, creative projects together. I regularly play Bridge, Mahjongg, and Canasta. I'm also part of the Food Committee and the Welcome Committee. And I go on all the day trips. There's not a day that goes by that I'm not busy. I think the key to longevity is to stay social, so I do my best to get out and about every day!"
May took her own advice to heart and boosted her already active social life by starting a new club. "I've always loved the theater," said May. "I've been part of amateur theater since middle school. I love all the activities here, but the one thing I thought was missing was a drama club. Lisa Huebenthal, the Director of Community Life, suggested I start a drama club since I've had so much experience in community theater. And that's how the Pomperaug Players was born. We have about 15 members. We've done three performances so far — The Night Before Christmas, What's On TV?, and Mother Goose State Your Case. There is a lot of great talent here, and it's exciting to see people blossom who have never tried theater before. To have found a community where I have new friends that are as excited as I am to invest time in amateur theater at this stage of life is truly a gift. At 87 years old, it's kind of a kick to find yourself in the limelight once in a while. There is no question that Pomperaug Woods is where I should live!"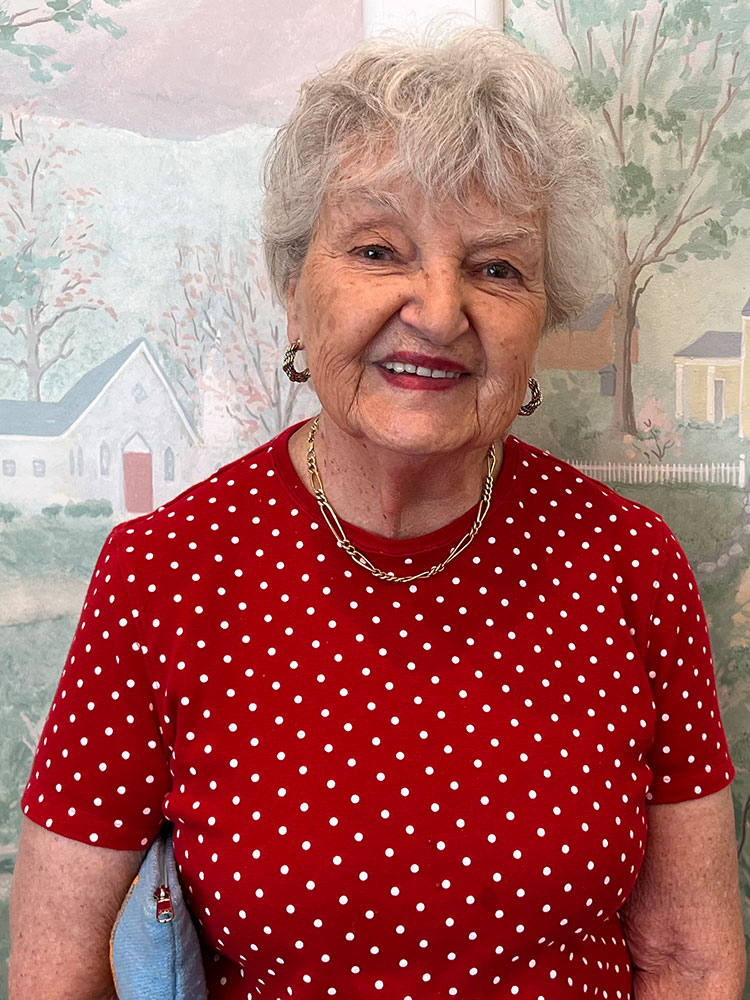 You deserve every sparkle of that limelight, May. We applaud you for starting The Pomperaug Players and look forward to the next amazing performance!
Complete the form below for more information on our community.
"*" indicates required fields
Give yourself the gift of Pomperaug Woods
Five-Star Amenities • Gourmet Dining • LifeCare Peace-of-Mind
Let us treat you to lunch and an experience. VISIT TODAY!