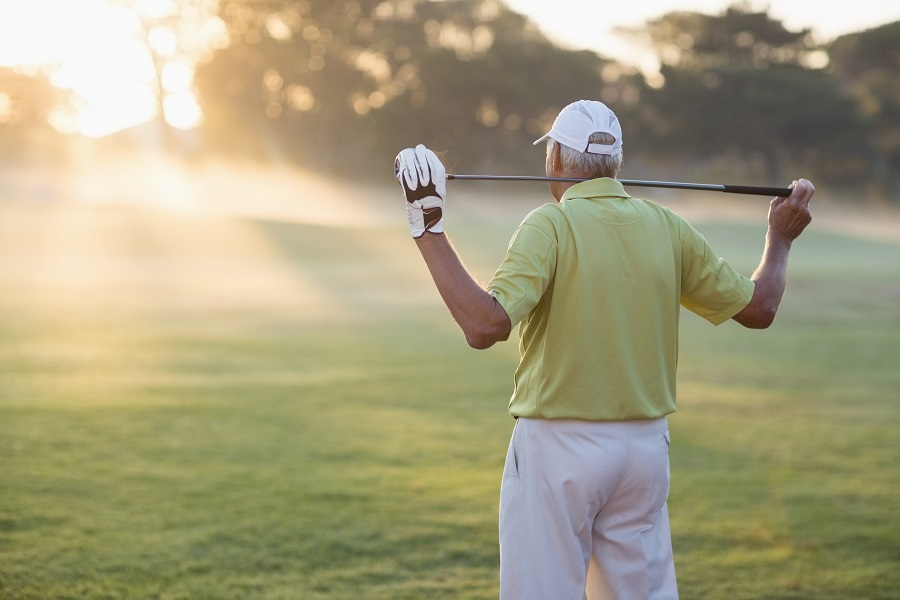 When the temperatures finally start to consistently stay above freezing, the desire to get outside suddenly blossoms like the dogwood, crabapple and redbud trees. And no matter what your age, there are real benefits to doing outdoor activities. It can increase energy, improve memory, encourage physical activity, help fight depression and even boost your immune system.
Spring into These Outdoor Activities for Seniors
After spending months inside looking at leafless trees, here are 13 outdoor activities for seniors that can get you in the fresh air and sunshine this spring.
Dig in the dirt: Gardening is a great way for older adults to stay active and maintain strength and flexibility. Flowers, herbs and produce can be grown in small plots, side yards, raised beds, pots and window boxes.
Instead of just wishing: Fishing off the dock or along the banks of a pond or lake can be a relaxing way to enjoy the outdoors. It doesn't take a lot of physical effort and it's a great way to connect with your grandchildren.
Open-air concerts: Many local organizations put on small music events or outdoor theater showings that are usually free for senior citizens.
Freeze frame: Photography is an artistic activity that you can learn about and get better at over time. And you don't need an expensive camera — the camera on a smartphone or tablet can take wonderful pictures.
Friendly competition: Simple, portable games like bocce ball, croquet, lawn bowling and lawn darts can turn your yard into a sports arena.
Dine outdoors: Enjoy dining al fresco by packing a picnic basket, firing up the grill or dining on a restaurant's patio balcony. If you want to have a picnic but don't have time to plan, pick up a pizza.
Now showing: Visit interesting sculpture parks, museum art installations and craft exhibitions around town.
Shop outside: A weekly trip to the farmers' market can be a great way to spend the day and allows you to take an active interest in your diet and health. It's also a wonderful way to get to know people in the local community.
Community celebrations: There are always community events organized by various local associations, including car shows, parades and celebrations of civic pride.
Feathered friends: This soothing and therapeutic activity is ideal for those who want to enjoy and connect with nature.
Go for a drive (and putt): Golfing is a perfect sport for seniors because it's actually light exercise, and its competitive aspect makes it fun to do with a group.
Enjoy the sights: If you've lived in the same area for a long time, there are probably a lot of interesting sights and places of interest you may have overlooked.
Do the stroll: A great way to stay active is by taking a walk. You can enjoy a long hike on a path or just take a quick jaunt around the neighborhood. It's also a great way to get some fresh air and see the sights the environment around you has to offer. If you have a dog, your furry friend is sure to enjoy tagging along and meeting the neighbors.