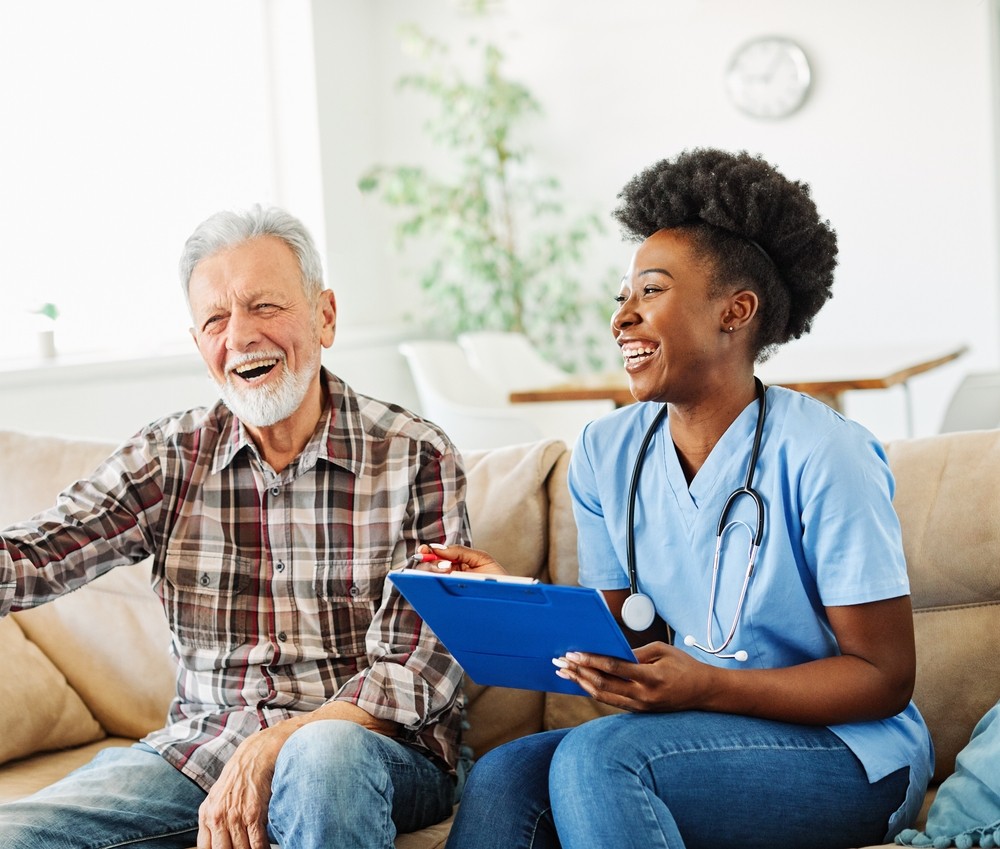 Retirement may be your chance to let loose and enjoy your freedom, but it's also a time to consider what unknowns the future may bring. Part of creating a responsible retirement plan is settling into a lifestyle that ensures you're prepared for whatever lies ahead.
A major factor in your future plan is where you'll live, and if you're looking for senior care in Southbury, Connecticut, you may be wondering what kind of community is right for you. For many seniors, the answer is a Life Plan Community, also called a continuing care retirement community or CCRC.
Pomperaug Woods is one such Life Plan Community offering senior care in Southbury, CT. In fact, it's the only community in Southbury offering a Type A LifeCare® contract, the gold standard for senior care. At Pomperaug Woods, residents have access to a full continuum of care, which ensures access to graduating levels of service within our senior living community, helping residents remain independent longer.
An active and fulfilling retirement doesn't leave much time for mundane housework, and that's one of the great advantages of independent living. Residents have the freedom to explore their interests while enjoying a maintenance-free lifestyle and spending time appreciating the art of living. Private one- and two-bedroom apartments and spacious studio floor plans give residents plenty of options to settle into the retirement life that fits them best, with the option to schedule in-home assistance and health services to maintain maximum independence.
At Pomperaug Woods, you'll find our approach to assisted living is unique among communities offering senior care in Southbury, CT. Assistance-in-living brings a helping hand into residents' independent living apartments, allowing them to remain in their comfortable, private surroundings. Customized plans reflect individual preferences and daily routines, all with the idea of providing day-to-day personal care where it's needed and making autonomy a priority.
Home Assisted Living offers an additional level of assisted living within residents' apartments, with additional support tailored to each resident's unique needs and round-the-clock personal assistance and medical care supervision. Residents enjoy the comfort of familiar surroundings and ability to retain their privacy and independence, while family members appreciate the peace of mind.
Focusing on residents' abilities and the qualities that make them individuals makes our memory care community an uplifting and fulfilling setting for seniors navigating Alzheimer's disease and other forms of dementia. Through Heartfelt CONNECTIONS – A Memory Care Program®, we work to reduce stress and create meaningful, purposeful moments that allow our residents to celebrate each small victory with dignity and pride.
The Medicare-certified Health Center at Pomperaug Woods is a comforting resource for seniors with skilled medical needs who require ongoing professional care, often as the result of an ongoing health condition or permanent disability. At the Health Center — which has a 5-Star rating from the Centers for Medicare & Medicaid Services — clinicians, licensed nurses and therapists work closely with residents, families and physicians. Together, they create customized care plans that provide optimal skilled nursing care along with services that support emotional needs and other aspects of well-being, including participation in The Art of Living, a research-based wellness program.
After a hospitalization or emergent medical event, getting back to your normal self may take a little extra time and effort. That's what our rehabilitation center provides to seniors in the Southbury area. Our licensed therapists and registered nurses specialize in short-term recovery care, and they guide seniors recuperating from illness, injury, or surgery through each step toward their normal lifestyle. Personalized treatment plans incorporate a variety of therapies to build strength and regain mobility so they can safely resume a familiar routine.
A Community to Call Home Every Step of the Way
Living in a Life Plan Community like Pomperaug Woods means you have priority access to the level of care you need when you need it. Whether you're in the early stages of retirement and making plans for your extended future, or you or a loved one need more immediate support, we're here to answer your questions. Give us a call to talk more about your options for senior care in Southbury, CT, and whether independent living or a particular level of care will give you or your loved one the greatest fulfillment and freedom.