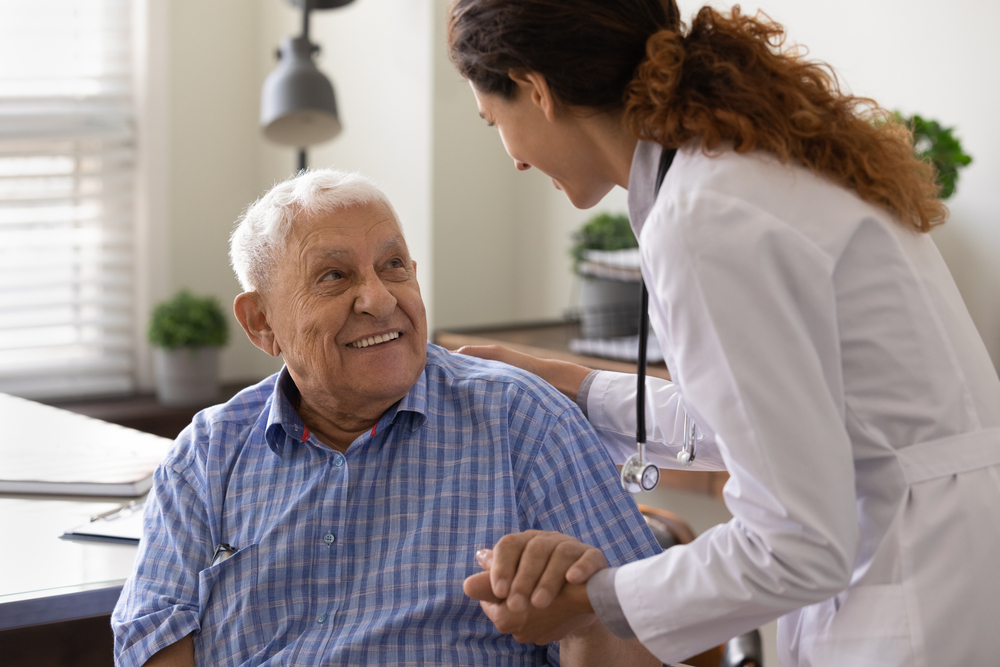 Embracing the unknown gives some people a rush. Setting out on a road trip with no real plan may turn into the adventure of a lifetime. Sampling a new dish with ingredients you don't recognize — that's broadening your palate. Finally agreeing to a blind date set up by a close friend could be your chance to discover a new partner for life.
Those are all good reasons to roll the dice and see what happens. Leaving your health and finances to chance are decidedly less so. Retiring in a senior living community that offers LifeCare for seniors is both a safe and a smart plan.
What is LifeCare?
Put simply, and as the name suggests, LifeCare is a guarantee of care services for life. Right now, you might not need any special care at all. You're generally healthy, active, and looking forward to enjoying all the best that a carefree retirement lifestyle has to offer. The reality is, at some point that will probably change. You might get sick or injured, or maybe – eventually – the hands of time will start to slow you down. That's not the time to figure out who's going to help you take care of your health.
With LifeCare you're assured that you'll have access to the care you need, in the community you already call home, all at a cost similar to what you agreed to pay when you first moved into your independent living apartment.
What are the Benefits of LifeCare for Seniors?
The idea of care of life is pretty appealing in its own right, but there are actually several more benefits to choosing LifeCare for seniors.
Familiar Surroundings for Life
When you get sick or need extra care for any reason, there's comfort in being close to home. As a resident of a community that offers LifeCare for seniors, like Pomperaug Woods, when you need additional care, you can get it from people you trust in a place you know well.
Unlimited lifetime access. For healthcare?! Yes, indeed. At Pomperaug Woods, Southbury's only not-for-profit community offering LifeCare for seniors, you can expect lifetime access to a full continuum of on-site care. That means we're ready to support you every step of the way, with services spanning senior rehabilitation, assisted living, memory care, skilled nursing, respite and hospice care.
Predictable Financial Future
Choosing a LifeCare community isn't just choosing where you'll receive care for life; it's choosing how much you'll pay for it. You can expect to pay an entrance fee, which may be higher than you find at communities without LifeCare — but that's what keeps your monthly costs predictable, and you'll have access to healthcare for life at rates lower than you'd pay out of pocket.
Tax Advantages
We're experts in exceptional senior care, not tax law. But we can tell you this: In most cases, entrance fees and monthly fees count as medical expenses. That means you might be able to receive tax credits for these prepaid long-term care costs. You'll need a tax consultant to talk you through the details and how it affects you personally, but it's definitely a benefit worth considering.
Estate Preservation
Many seniors worry about protecting how they'll provide for their heirs. At Pomperaug Woods, your LifeCare entrance fee is 80% refundable. That's pretty exceptional asset protection for your estate.
Peace of Mind
A secure plan for the future takes the guesswork out of the future, while giving you the freedom to enjoy the present. Choosing LifeCare ensures you're setting your own terms for the future, and you're doing so knowing you and your loved ones can skip past the worry when you need more care. The care you need and the support you deserve will be here if and when you ever need it.
Find Care for Life in New Haven County
Settling into a secure retirement lifestyle doesn't have to mean you stop chasing adventure. Pomperaug Woods is a beautiful neighborhood-style community in Southbury where you'll find a maintenance-free lifestyle and predictable monthly fees. We have the practical considerations covered, so you can focus on living your best life and exploring the unknown to your heart's content, whether that's here within our 22-acre campus or wherever your imagination takes you.