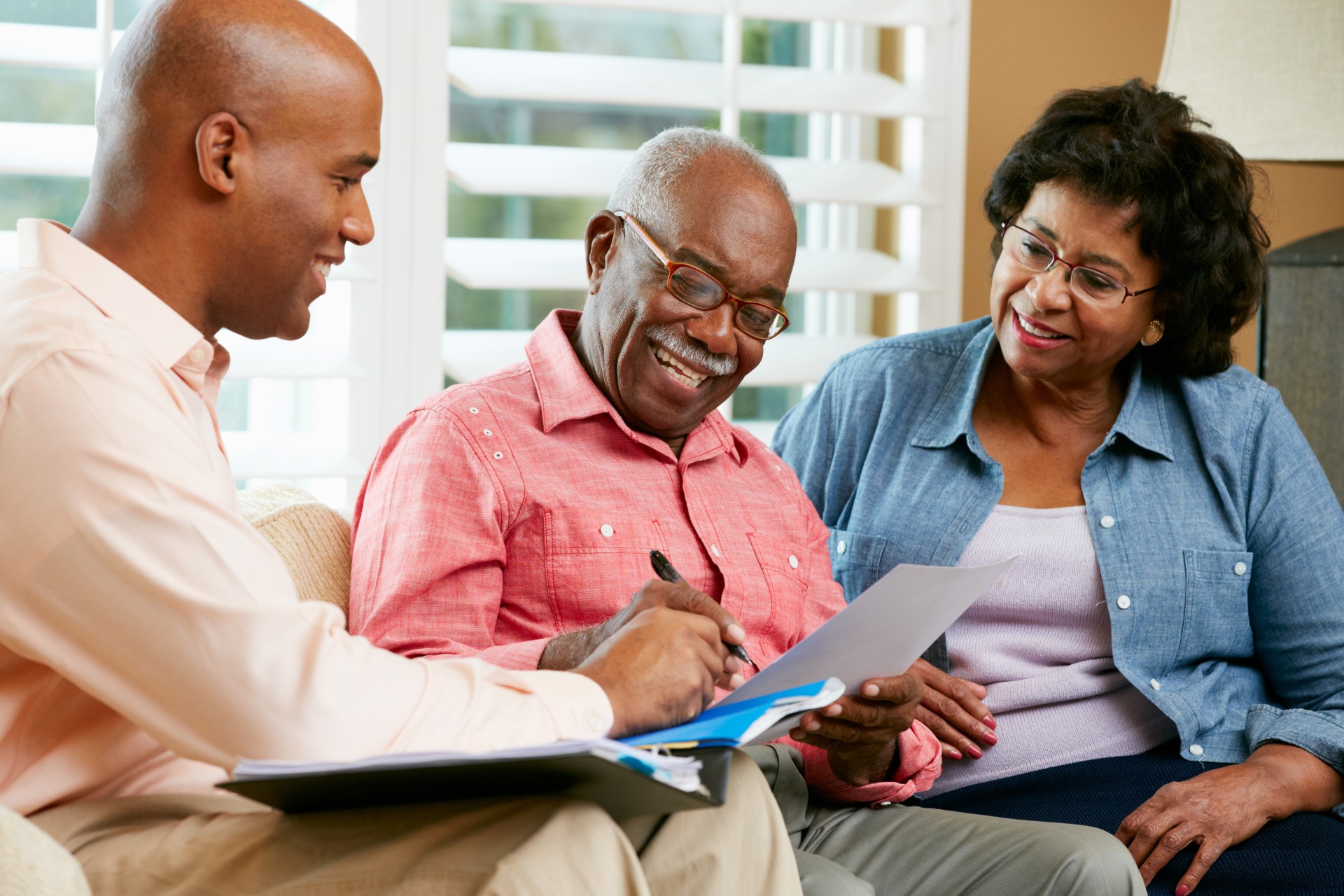 As we reach retirement age and begin to navigate the years ahead, older adults often face issues such as how to maintain their lifestyle and pay for medical expenses on a fixed income. Will the wealth you've managed to accumulate fund your remaining years? There are only a few basic things you can do — make more, spend less, or try to achieve higher rates of return on the assets you already have. Well-prepared senior citizens will have developed an astute understanding of financial planning that includes saving and investing, spending and borrowing, getting organized with money management, and getting help when necessary. But achieving full financial literacy doesn't happen overnight. It requires patient inquiry, discipline, and access to good information. These helpful tips will get you started.
Tip 1: Develop a spending plan.
No financially literate person at any age operates without a budget. Tracking your spending and seeing what you can adjust is always a good idea. Create a list of monthly expenses — food, personal items, insurance premiums, co-pays and medications, everything — and track your spending throughout the month. The goal is to know where every dollar is going. Look for new ways to cut costs, like letting your auto insurer know you no longer drive your car to work. Put some of your income into savings to avoid needing to make large, sudden withdrawals like buying holiday gifts or helping family members through a short-term crisis. You're retired now and your spending patterns simply can't be what they were during your working years. You can have automatic withdrawals from your bank account to routinely put a certain amount of money into a savings account or U.S Savings Bond.
Tip 2: Make it easier to manage money and pay bills.
These days, going paperless — banking and paying bills electronically — can save you time and money by avoiding late charges, service interruptions, and unnecessary trips to pay bills. There may even be discounts associated with online bill paying or having payments automatically transferred from your account. It's important, though, that you promptly review each bill for accuracy, monitor your account balance, and keep the anti-virus and security software on your computer updated. If an error or fraudulent item appears on your statement, and you promptly report it to the bank, your liability is limited. But you have to be comfortable reviewing key communications from your bank and other service providers online and in a timely manner before you make the switch.
If you've accumulated multiple bank and investment accounts and credit cards over the years, consider closing those you no longer use or need. For payments you're due to receive, such as money from pensions or tax refunds, there are benefits to having them automatically deposited into a low-cost or no-cost checking or savings account.
Tip 3: Find ways to keep earning.
Just because you're an older adult who has retired from full-time employment doesn't mean you can't keep making money. Consider ways to bump up that monthly budget while keeping your savings intact. You might turn a hobby or other interest into a part-time job. Seasonal jobs or freelance consulting are also possibilities for retired senior citizens. But be sure to consider if making this extra money could affect other aspects of your financial planning, such as potentially increasing your Medicare costs or having possible implications for your income tax. Additional income will be taxable, and if you're not sure how additional earnings would affect your tax status, consult a tax professional to avoid surprises when tax season comes around. One bit of good news is that when you reach full retirement age, your Social Security benefits won't be affected by your earnings.
Tip 4: Understand the pros, cons and costs of annuities.
Annuities are financial products tied to a contract between a consumer and an insurance company. Insurers sell annuities, but so do other financial institutions, including banks. You buy an annuity by making either a single payment or a series of payments to the insurance company. In return, the company promises to make payments to you, either as one lump sum payment or a series of payments for a specified time period. Because there are different types of annuities and a mix of potential benefits and risks, it's important to learn as much as you can before investing. A good place to start is the U.S. Securities and Exchange Commission's website or by calling the SEC toll-free at 1-800-732-0330. Of course, your financial advisor can clarify how annuities work and address your questions.
Tip 5: Organize and protect important documents.
Make sure your credit cards, checkbooks and other financial records are securely protected. Items to keep at home in a secure, easily accessible place may include bank and brokerage statements, insurance policies, Social Security and company pension records, and other personal and financial documents you or your family might need on short notice. A safe deposit box is best for storing documents or valuables that could be difficult or impossible to replace. These might include originals of birth certificates, property deeds and car titles. Think twice before using a safe deposit box for an original of a will or power of attorney, because it may not be possible for loved ones to access them quickly if you become incapacitated or pass away. For guidance on where to store these documents, check with an attorney about what is required or recommended based on state law.
Regardless of where you keep important documents, seal them in airtight and waterproof plastic bags or containers to prevent water damage. In case of fire or natural disaster, you may want to prepare one or more emergency evacuation bags with essential financial items and documents, such as some cash and checks, copies of your credit cards and identification cards, and a key to your safe deposit box.
Where to find additional help and guidance.
Regardless of your age, you can improve your financial literacy and learn more about managing money, banking products and services – and your rights as a consumer – exploring the sites shown below. You'll also see resources for finding local assistance and information on topics such as legal issues.
· Look here for resources from more than 20 federal agencies, including the FDIC.
· Find Consumer Financial Protection Bureau (CFPB) information for seniors on a wide range of topics here.
· See resources for finding local assistance at the U.S. Administration on Aging's website here.
Financially savvy seniors choose Pomperaug Woods.
Pomperaug Woods is home to intelligent, positive, creative people who define the art of living. They know our community's not-for-profit ownership affords them all the rewards that come with local executive leadership and a local board of directors committed to directing profits back into our community through continual updates and improvements. If you'd like some guidance in your search for senior living, we invite you to consider us a source of information and ideas. Reach out with questions any time or contact us to arrange your personal tour.