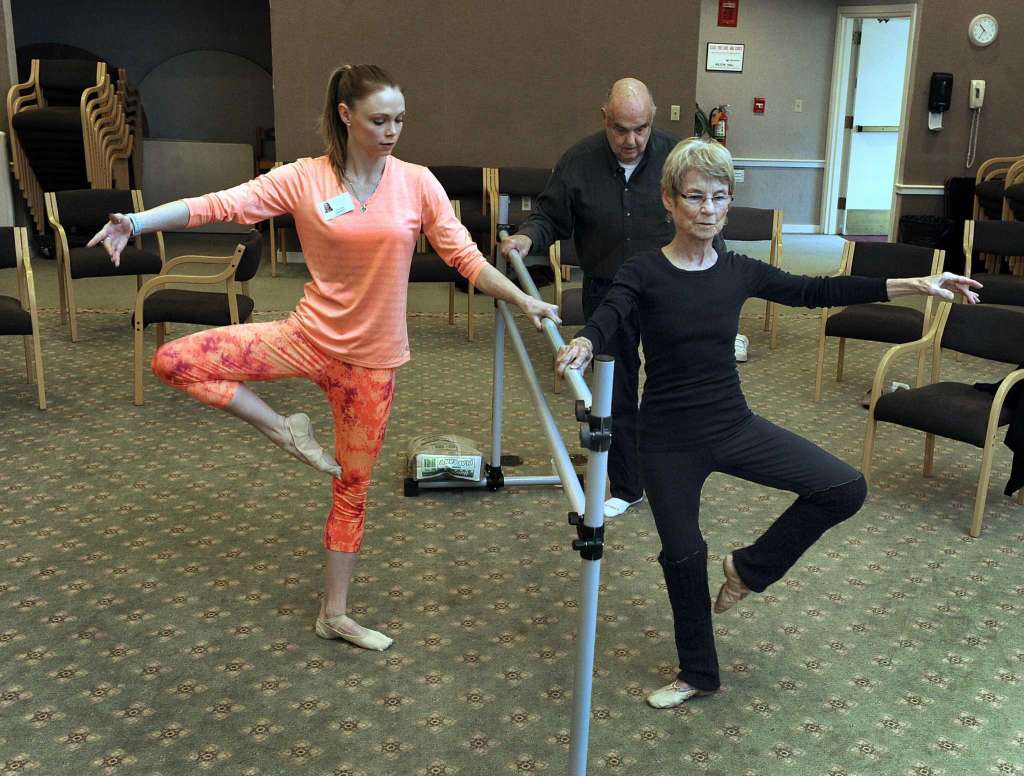 Seniors Discovering New Ways to Stay Active
When 24-year-old Cassie Haley joined the staff at Pomperaug Woods senior living community in Southbury, she knew she wanted to make a difference in the lives of the residents. In the three years since joining Pomperaug Woods as the administrator of the Health Center, she's met hundreds of residents. She's also made many other connections as the ballet instructor at the community, a passion she's had since she was a child.
"Through my studies, I know the difference dance can make in the lives of residents in terms of physical health, as well as those experiencing dementia," said Haley, who's a classically trained ballerina. "Ballet is a total mind and body workout."
Every month, Cassie demonstrates the ballet positions to groups of residents, ready to learn new skills and enhance old ones. Cassie instructs two different ballet classes – a standing and sitting – with classical music.
Recent studies show clear mental and physical health benefits of playing music and dancing for seniors, including those suffering from dementia. Resident Debby Cornwell has been taking the class since it started. She says she's benefited from the exercise and it brings back memories from her childhood.
"I enjoy moving to the music," said Debby. "Dancing has always come easy to me. It brings back memories of when I learned to dance with my father when I was a child."
While Debby has been taking dance lessons most of her life, other residents are beginning to learn the different ballet positions.
"That's what so great about this class," Haley said. "Everyone can be at a different skill level, but get a good workout. Ballet works not only your arms and legs, but also your mind."
The class is so unique to the area that the Connecticut Post published an article about the popular Pomperaug Woods activity. The ballet classes offered at the community are just one of the many activities and amenities provided at Pomperaug Woods. Debby says this ballet class and the different wellness activities, along with LifeCare®, helped her make the decision to move into the community.
"I looked at several senior living communities around the area," Debby said. "Pomperaug Woods was a great fit for me. I wish I would have done this sooner."
Cassie Haley leads a ballet class for Pomperaug Woods residents Joseph Longo, 79, and Debby Cornwell, 78.
Photo: Carol Kaliff, News-Times.