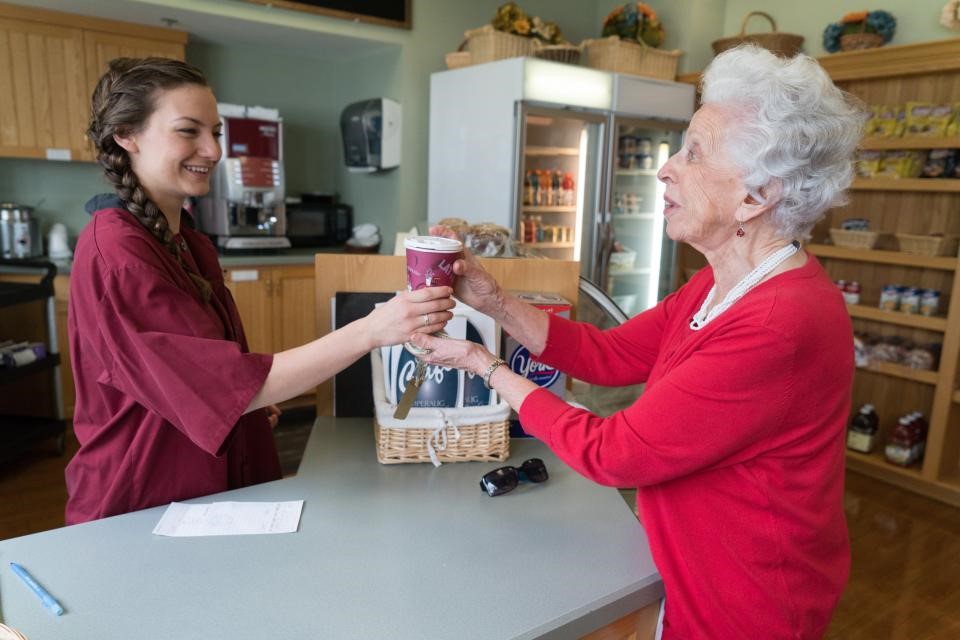 Pomperaug Woods earned certification as a great workplace this spring by independent analysts at Great Place to Work®. The distinction is based on extensive ratings provided by Pomperaug Woods' employees in anonymous surveys.
"It's truly rewarding to make the 2018 national list as a Great Place to Work," says Kevin Moshier, executive director of Pomperaug Woods. "Creating an engaging culture for our team members is very important to us, as well as for the residents we serve."
"According to our study, 91 percent of Pomperaug Woods employees say it's a great workplace," says Sarah Lewis-Kulin, vice president of Great Place to Work Certification & List Production.
The institute is known internationally as an authority on high-trust, high-performance workplace cultures. Through proprietary assessment tools and certification programs, Great Place to Work provides benchmarks, framework and expertise to recognize outstanding workplace cultures. The institute also produces Fortune magazine's annual "100 Best Companies to Work For" and a series of Best Workplaces lists.
Pomperaug Woods employees completed 120 surveys, resulting in a 90 percent confidence level and a margin of error less than 4 percent.
Survey results from Pomperaug Woods employees that scored in the top tier include:
I'm proud to tell others I work at the community.
People celebrate special events around here.
I feel good about the ways we contribute.
The community's physical features contribute to a good working environment.
Management is honest and ethical in its business practices.
Specific programs recognized at Pomperaug Woods include Shoot for the Stars, where employees are nominated and receive monetary awards for going over and above normal job duties. Perks also include longevity bonuses, employee appreciation events, recognition on special occasions, and an employee highlight each month in the community's newsletter. On a quarterly basis, Pomperaug Woods' Hospitality Hero recognizes an employee nominated by peers for demonstrating exceptional hospitality qualities.
"To succeed in the marketplace, we must first succeed in the workplace," says Moshier. "Engaged and satisfied team members are key factors for our success over the past 30 years.
A great workplace drives the customer experience, and in our case that's helping seniors live an enjoyable lifestyle and delivering high-quality health and wellness services."
For additional details on the Great Place to Work survey results, visit this link.
To learn about opportunities to join the Pomperaug Woods team, visit our Careers page.