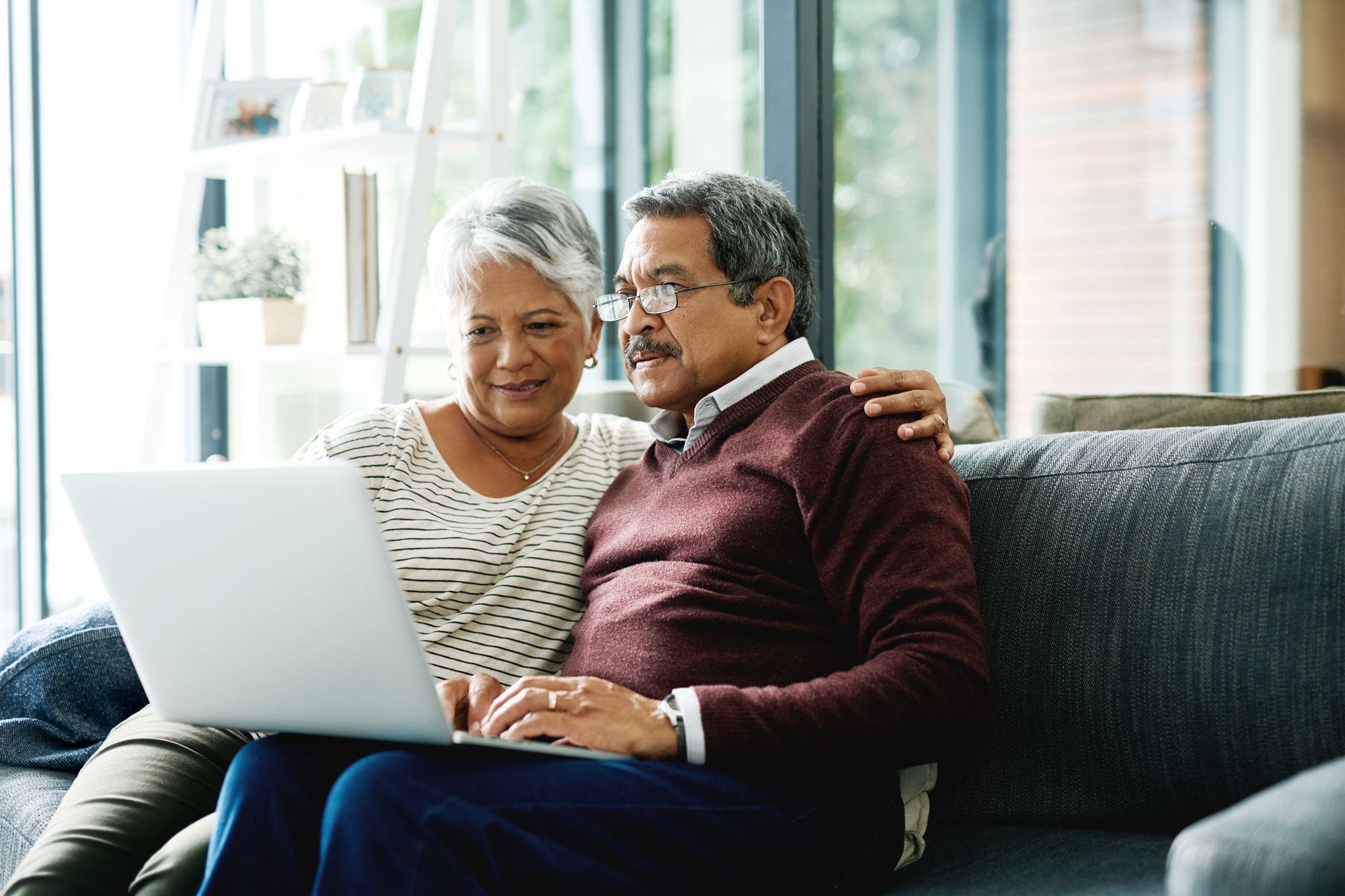 You saw some newspaper ads. You got invited to a couple of events. They piqued your interest. So you did a little casual internet research in your free time. You only briefly searched terms like "benefits of LifeCare® communities" and "what's the difference between senior living communities."
And you've got thoughts and opinions.
You figure all senior living communities are the same. The benefits of a LifeCare® community are really no different than any other senior living community, you think. And while you didn't click on and read many search results — OK, you didn't read any results, until you came across this blog post — you don't see what the big deal is about LifeCare®.
Whoa. If you don't see what the big deal is, then we have some serious explaining to do.
Because understanding the benefits of LifeCare® is important. It's so important that fully knowing all the advantages could make the difference in how you experience the rest of your life.
So give this article 10 minutes of your time. We'll explain four benefits of choosing a LifeCare® community. We'll even share one possible drawback behind choosing a LifeCare community. And if we don't fully explain why LifeCare® is the best option in senior living — and change your thoughts and opinions in the process — then we wholeheartedly invite you to contact us and tell us so.
Benefit #1: You're Guaranteed Care for Life
LifeCare® isn't a community; it's a contract. And it's considered the gold standard of all types of contracts you might come across. When you move in as an independent living resident, you'll pay a higher entrance fee and a higher monthly service fee than other contracts usually require at other senior living communities.
That may sound like a drawback right off the bat, but it's really a benefit: if you need a higher level of care — assisted living, memory care, skilled nursing or rehabilitation — you have unlimited lifetime access to that care. Your monthly fee won't increase dramatically if you need a higher level of care, because you're guaranteed to pay far less than market-rate costs. So not only will you always know where you'll get care; you'll know who'll provide it to you and how much it will cost.
One more thing to note: Your entrance fee is 80% refundable to you or your estate. How's that for estate preservation?
Benefit #2: You and Your Spouse Will Have Numerous Options and Remarkable Flexibility
Let's say you and your spouse are both independent living residents. At some point down the road, your spouse needs a higher level of care, but you don't. At a LifeCare® community like Pomperaug Woods, for example, you may opt for home assisted living. As Pomperaug Woods residents, you're able to stay in your independent living apartment; your spouse receives assisted living services as needed, right in the comfort and privacy of your independent living residence. You both have the reassurance that round-the-clock personal assistance and medical care supervision are just outside your apartment door.
If your spouse needs more care than home assisted living can provide, your spouse can then move into memory care or skilled nursing, both right on campus at Pomperaug Woods. You remain in your independent living apartment. Depending on certain factors such as what you're currently paying for your monthly service fee, the only added cost you may incur is for additional meals for your spouse. Your entrance fee is what helps to keep your costs predictable.
Benefit #3: There May Be Tax Advantages to a LifeCare® Contract
That's right: The IRS has ruled that entrance fees and monthly service fees may be tax-deductible. Why? They're considered medical expenses. According to tax experts, the justification for the medical expense deduction is based on the community's obligation to provide care to its residents along with the cost for the community to provide that care.
You might be able to receive a tax break for paying medical bills that exceed a certain percentage of your adjusted gross income, while your entrance fee may qualify as a prepaid long-term care cost. As with anything involving taxes, consult with your tax advisor to see if you're eligible for such benefits.
Benefit #4: Even If You Run Out of Money, You Won't Ever Have to Leave the Community
If you choose a nonprofit LifeCare® community like Pomperaug Woods, you have a place to live, for life, even if you outlive your financial resources. So basically, if you can't pay your monthly service fee, you still have a home in the community and you're still entitled to priority access to the community's healthcare services for life. Your family won't have to figure out how to pay your bills so you can keep your residency, which will certainly give you and your family significant peace of mind.
Now For That One Possible Drawback
Finding the right LifeCare® community that meets your and your spouse's wants and needs today and for the rest of your lives can take time. You'll spend time researching communities, and then visiting them to make sure they feel like the perfect fit. You'll have to do a deeper dive in terms of your residence options, the services and amenities, common spaces and social opportunities, but also the quality and levels of healthcare you may need one day. It can seem a little like the prince trying to find the girl whose foot perfectly fits the glass slipper.
Here's why this may not really be a drawback: You can start with Pomperaug Woods.
It's the only not-for-profit LifeCare® senior living community in Southbury, CT. It offers you independent living along with the full continuum of care. The community is managed by Life Care Services®, An LCS Company, which has been named #1 in customer satisfaction with senior living communities two years in a row by none other than J.D. Power and Associates.
Pomperaug Woods is so confident you'll love living there that they have a 100% Satisfaction Guarantee: If you're not satisfied and want to move out within one year of moving in, your entrance fee will be returned in full.So now, if we've assuaged your thoughts and swayed your opinions, may we cordially invite you to do one more thing? Contact us to learn more. We can answer any additional questions you may have or set up your personal tour of Pomperaug Woods.