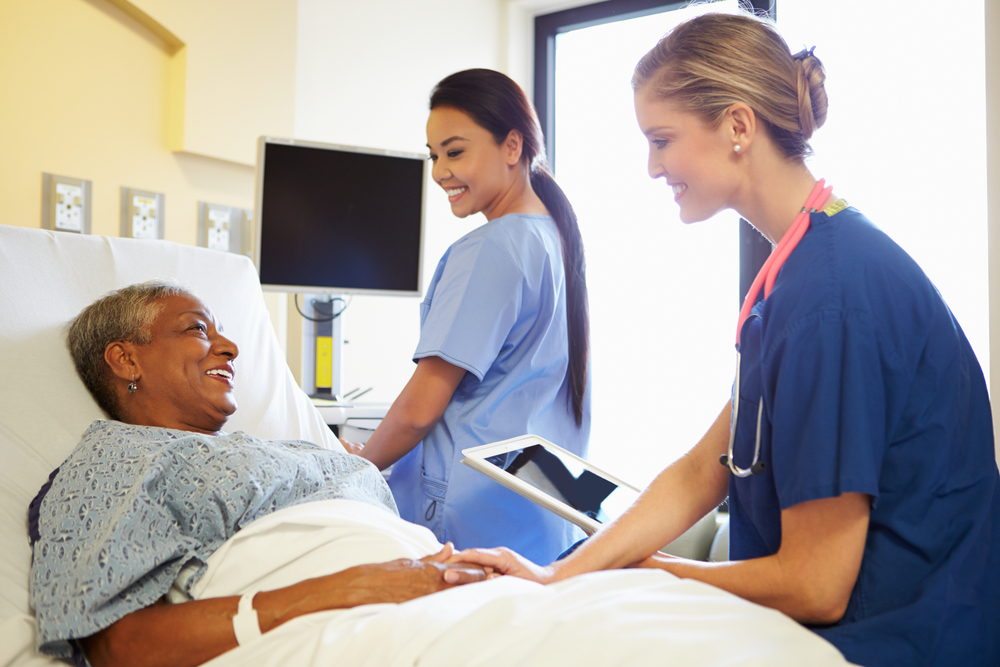 Where should you go for short-term rehabilitation after a hospital discharge? The kind of care setting depends a great deal on the physical condition of the patient both before and after hospitalization, the nature of care that will be needed, and whether short-term or long-term care is more appropriate.
If it's your loved one who will be in hospital, find out how their condition will change and what activities they may need help with. If equipment such as a wheelchair, walker, commode or oxygen are required, these will need to be rented or purchased, and if someone needs to help with transportation, meals and chores, these will have to be arranged. Don't leave it to the last minute to find out what may be needed. Talk to the doctor upon admittance to the hospital to allow plenty of time to make arrangements.
Planning a smooth transition.
Proper discharge planning plays an important role in a senior's recovery. It helps family caregivers prepare to take over a loved one's care and improves health outcomes for the person being discharged, whether they're moving to a new care setting or going home. Proper after-care also decreases the chances of a person being readmitted to hospital.
Despite the importance of discharge planning, there's a surprising lack of consistency in the process and quality of discharge planning in the healthcare system. Patients are released "quicker and sicker" than in the past. There may not always be a team approach, even for the most complicated health conditions. You might interact with a doctor and nurses in one setting, and a case manager or a social worker in another, all of whom are operating under different timelines and with different objectives.
While the situation isn't always ideal, it's important to stay proactive and fully apprised of what's going on, so you can make the best choices for yourself or a loved one.
Here are some questions to ask:
Who will do the evaluation for discharge or post-hospital care?
Can the senior's spouse or family member be present at the evaluation?
What is the plan for the patient to go home or to be transferred to another care facility?
What is the process for referrals if one is needed?
How long will the recovery process take?
Are follow-up appointments or tests necessary? With whom and when?
Does the family or other caregiver need special training to support the senior?
What are symptoms or potential problems to watch for?
What are the correct dosages and times to take the medication?
Are there side effects to medication to be aware of?
What needs to be done in case questions arise or in an emergency?
What therapies will be needed to restore physical function?
Does someone need to be in attendance 24/7?
Will the senior need help with activities of daily living (e.g., bathing and personal care)
What services will Medicare or health insurance pay for?
Do These Three Things:
If you're not able to get everything sorted out right away, at least ensure you:
Know whom to call — any time of the day or night — in case of an emergency.
Set a follow-up appointment before you leave the hospital.
Check pre-hospital and post-hospital medications to see that there are no errors, omissions or duplications.
Getting Help at Home.
You have a choice of hiring an individual health professional directly or going through a home health agency. In either case, you must ensure the person who enters your home has cleared background checks and is a licensed medical professional. If you use a home health care agency, it's more likely they'll handle the paperwork for taxes, salary and so forth, or arrange a substitute if the worker is ill.
Your home health care aide will carry out a specific task ordered by the doctor during their visit. This could be giving an injection, managing wound care, monitoring vitals, or administering therapy or taking you through an exercise program. If the therapist only comes a few times a week, you'd have to be self-motivated in continuing with rehabilitation activities when they're not around. You'll certainly feel more comfortable at home, but unless you regularly get visitors, you may be cut off from social interaction if you're not able to get to your usual activities.
Inpatient Care at a Senior Rehabilitation Center.
Inpatient rehabilitation services for seniors can be found at stand-alone facilities, and in senior living communities with assisted living or skilled nursing facilities.
A senior rehabilitation center provides skilled professional care designed to help those recovering after a serious injury, debilitating disease or major surgery. Seniors admitted for short-term rehabilitation are cared for by a team that may consist of a doctor, nursing staff and/or therapists. Their condition is evaluated, and their goals taken into account for a personalized plan of care. Treatment can reduce and manage pain, restore strength and mobility; intensive care may include physical, occupational or speech therapy, or a combination of all three. Care is delivered by licensed, professional therapists in the patient's suite or in a therapy center on campus. For those needing assistance with activities of daily living, skilled nursing and medical care are available around the clock.
Long-term rehabilitation helps those with severe health conditions needing 24/7 care. For example, after a stroke, a person may need to stay several months in order to regain their strength or mobility, or adapt to changes in their speech or vision. They may need constant, round-the-clock care for several months.
Inpatient care may include meals prepared to a person's post-hospital dietary needs, along with easy access to therapeutic amenities such as pool or fitness center. Since the rehabilitation center is housed within a community, there's opportunity to engage with residents and other patients in a social setting.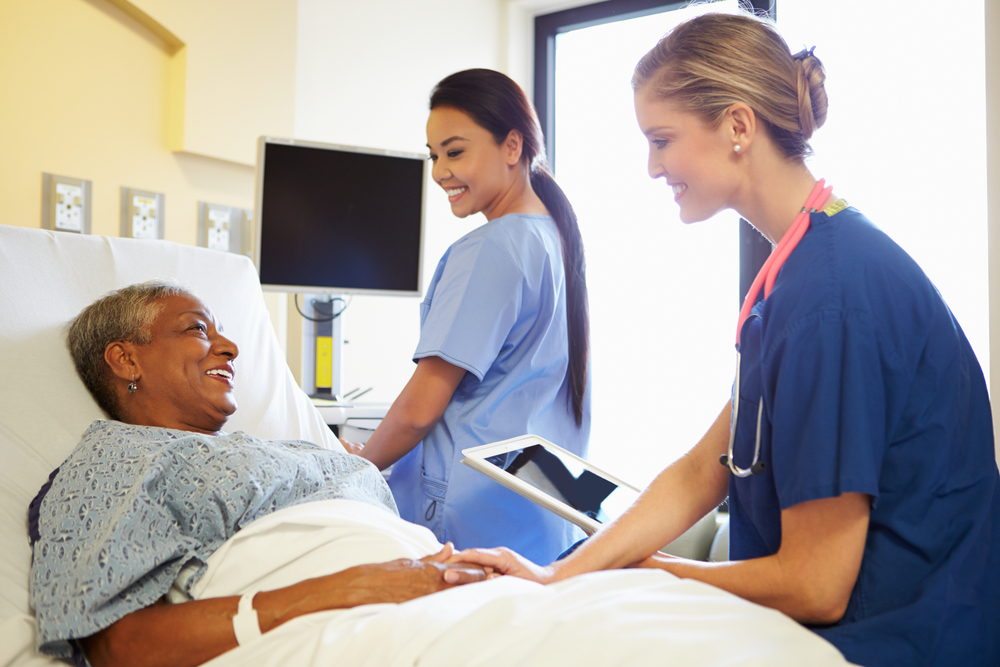 Differences Between Home Care and Inpatient Rehabilitation.
According to the Genworth cost of care survey for Connecticut, the average median cost of a semiprivate room in a skilled nursing facility is $12,927, and the average monthly rate for a home health aide is $4,767. The costs speak for themselves, but there are other factors to consider when making a decision between home care and in-patient care. A study of 1.7 million Medicare hospitalizations confirmed that patients discharged to home health care paid less, but were readmitted to hospital at a higher rate than those who were discharged to a skilled nursing facility. The 24-hour care provided in skilled nursing facilities prevented complications that led to rehospitalization for the home care patients.
At a glance: The differences
| | Home Health Care | Senior Rehabilitation Center |
| --- | --- | --- |
| Setting | Familiar and comfortable | Comfortable. Homelike or institutional, depending on the community. |
| Cost | Lower | Higher |
| 24-hour and emergency care | No | Yes |
| Adapted for disability | Modifications (ramps, stairlift etc.) may be needed in the home. | Environment is already adapted for patient needs. |
| Guests | Visits at any time | Scheduled visiting hours |
| Infection risk | Sanitation carried out by the homeowner or other family members. | Sanitation protocols carried out by staff members according to state/facility standards. |
| Access to therapy services | According to the therapist's schedule. Substitution may not be available if the therapist cancels a session at the last minute. | Scheduled to suit patient's needs and preferences. Team of therapists ensure that no sessions are missed. |
| Special equipment: wheelchairs, walkers, oxygen, etc. | Need to be rented or purchased | Provided for patient |
| Care plan | Personalized care plan. Patient needs self-motivation to continue therapy/exercises when therapist isn't present. | Personalized care plan. The patient follows a set schedule of therapy with their therapist or nurse. |
| Socialization/activities | Limited by access to transportation | Easily accessible within the community |
| Insurance coverage | 24/7 home care isn't covered by Medicare | Some rehabilitation services may be covered by Medicare. |
You Don't Need to Live Here
The specialized senior rehabilitation and therapy services we offer at Pomperaug Woods will help you get back to your best self as quickly as possible. We're happy to handle all aspects of discharge planning and senior care, and we're proud to offer a high-presence model for subacute care, with licensed therapists and registered nurses on-site 7 days a week.
What's more, you don't need to be a resident to benefit from the skill of our senior rehabilitation team. We welcome all Southbury-area seniors recuperating from illness, injury or surgery as inpatients in our Health Center. Contact us to learn more about rehabilitation services at Pomperaug Woods.